The global respiratory drug market is expected to continue to grow in the coming years due to several factors. While Covid-19 may not be the top concern anymore, rising air pollution levels, prevalence of respiratory diseases such as asthma, COPD, and cystic fibrosis, and an ageing population contribute to the increasing pervasiveness of respiratory diseases.
We come here, together to discuss the latest developments and breakthroughs in the field of respiratory medicine, and to explore new strategies for improving the health and quality of life of patients with respiratory diseases.
The goal of this summit is to provide a platform for experts in the field of respiratory medicine to share their insights and knowledge, and to collaborate on new ideas for improving the diagnosis, treatment, and management of respiratory diseases. Over the course of the conference, we will hear from leading researchers, scientists and industry professionals, who will share their expertise and experiences in the inhalation field.
Do not forget to mark 5-6 October 2023 in your calendar!
You will have the chance to meet and network with leading researchers, pharmaceutical industry professionals, and regulatory experts, allowing you to expand your professional network and gain new insights into the latest developments and trends.
CONFERENCE LEARNING POINTS
Nasal and pulmonary drug delivery
Expert talk on regulations in the EU
Aerosol drug delivery
Risk of nebulizer treatments
Update on smart and mesh inhalers
Current developments in digital health
In vitro and In vivo analysis
Combination inhalers
AstraZeneca is a global, science-led biopharmaceutical company that focuses on the discovery, development and commercialisation of prescription medicines.
Our Purpose is to push the boundaries of science to deliver life-changing medicines. We believe the best way we can achieve our Purpose is to put science at the centre of everything we do. Science defines who we are. It is why we come to work every day and is part of our DNA. But this is only half of the story. We know that we do not have all the answers. We want to share ideas because we believe it results in better medicines. We want the way we work to be inclusive, open and collaborative. This approach runs through all that we do.
We focus on three main therapy areas – Oncology, Cardiovascular & Metabolic Disease (CVMD) and Respiratory – and we are also selectively active in the areas of autoimmunity, neuroscience and infection. To put ourselves in the best position to push the boundaries of science, we seek to leverage our combination of capabilities, which encompass both small molecules and biologics, and include immunotherapies and developing innovative delivery devices that can offer choice to patients. These are reinforced by a strong focus on personalised healthcare capabilities, which aim to match medicines only to those patients who will benefit from them. Our teams also work alongside the world's leading academic and biotech research institutions to stimulate innovation and evaluate emerging technologies such as Modified RNA and CRISPR genome editing.
Aerogen improves the lives of vulnerable patients worldwide through superior aerosol drug delivery – ultimately transforming respiratory care. Dedicated to scientific excellence, Aerogen innovates based on what's best for the patient and care team and is focused on:
– Bringing peace of mind to patients and loved ones by safely and rapidly delivering more medication to the lungs, increasing speed of recovery.
– Helping care providers more effectively treat patients, while also empowering them to focus on strategic tasks and reducing their risk of exposure to patient-generated infectious aerosols.
– Assisting health systems to improve patient satisfaction and outcomes, reduce admissions, increase hospital discharges and decrease length of stay by more safely and effectively getting medications to patients.
– Helping to drive the next generation of effective and safer aerosol medication delivery for the treatment of many of the world's most difficult health issues, in partnership with pharmaceutical companies.
Chiesi is an international company originated in Parma, with 85 years of experience and a strong focus on research, development, production and commercialization of innovative therapeutic solutions in the Respiratory, Neonatology, Rare Diseases and Special Care Therapeutic Areas. We are value-oriented, passionate, supportive and a global family with nearly 6.000 employees and 29 affiliates who have a real impact on people's lives in 90 countries around the world. With a turnover of nearly €2 billion sales, we are among the top 50 pharmaceutical companies in the world.
Chiesi is the largest global pharmaceutical Group to be awarded B Corp Certification, a recognition of high social and environmental standards. We want to use business as a force for good and create a positive impact on people, environment and community.
Clear and confident health care decisions begin with questions. At Labcorp, They're constantly in pursuit of answers.
With unparalleled diagnostics and drug development capabilities, they accelerate innovation and provide insight to improve health and improve lives. Whether they're a patient, provider, researcher or in the pharmaceutical industry, they're here for you. More than 70,000 employees strong, they serve clients in more than 100 countries. Labcorp (NYSE: LH) reported revenue of $14 billion in FY 2020.
OnResp partners with Pharma, Biotech, Medical device companies and research institutes to expedite dry powder and soft mist inhalation solutions, targeting the pulmonary and nasal delivery of biologics and small molecules. From concept to lab and production, in research or GMP environment, across drug product development.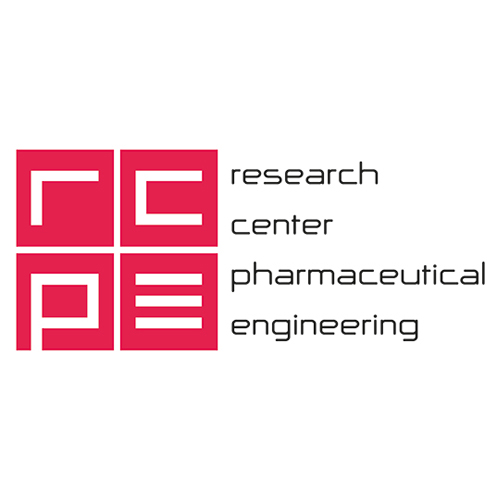 The Research Center for Pharmaceutical Engineering (RCPE) is a global leader in pharmaceutical engineering sciences. We help our partners to create and manufacture advanced medicines for patients around the world, through optimising products and processes.
Leveraging the expertise of our unique multidisciplinary team and our state-of-the-art capabilities in modeling, material science, process design, quality assurance and control, we redefine current thinking in the field of healthcare offering cutting-edge, scientific solutions tailored to customer needs.
RCPE's services encompass the entire value chain of pharmaceutical product development: continuous API synthesis, advanced formulations, next-generation manufacturing, and also device design and optimization.
As a non-profit, private company owned by Graz University of Technology (65%), University of Graz (20%) and Joanneum Research GmbH (15%), we link outstanding science, application and industry in a business-oriented approach.
The Royal College of Surgeons in Ireland (RCSI) is a medical professional and educational institution, which is also known as RCSI University of Medicine and Health Sciences, Ireland's first private university. It was established in 1784 as the national body for the surgical branch of medicine in Ireland, with a role in supervision of training, and as of 2021 provides a broad range of medical education in multiple countries.
RCSI's main campus is situated on St. Stephen's Green and York Street in central Dublin and incorporates schools of medicine, pharmacy, physiotherapy and nursing. It offers undergraduate and postgraduate education in a number of healthcare fields.
The RCSI achieved Ireland's highest position in the Times Higher Education (THE) University Impact Rankings 2021, coming joint second in the world for 'Good Health and Wellbeing' from a total of 871 institutions. THE University Impact Rankings recognise universities around the world for their social and economic impact based on the United Nations' 17 Sustainable Development Goals (SDGs).
Takeda has been putting patients first for more than two centuries. We are a global, science-driven biopharmaceutical leader with headquarters in Japan and the U.S., guided by our Patient-Trust-Reputation-Business philosophy. This perspective represents who we are and guides how we act, helping us make decisions we can be proud of today and in the future.
As a member of our team, you'll help deliver on our mission to strive for better health and a brighter future for people worldwide through leading innovation in medicine. It's a responsibility that motivates and inspires us all.
You'll find your own professional inspiration at Takeda, in the area that suits your interests and skills. Whether that's R&D, Oncology, Corporate, Manufacturing, Quality, or another business unit, wherever you find yourself at Takeda, you'll enjoy a meaningful career that's making a positive impact on patients, people and the planet.
Trinity College Dublin is recognised internationally as Ireland's premier university and is ranked joint 98th position in the
world (QS World University Rankings (2023). In the Times Higher Education World University Rankings, Trinity is ranked
164th in the world.
Breakthroughs That Change Patients' Lives: Pfizer is a leading research-based biopharmaceutical company. We apply science and our global resources to deliver innovative therapies that extend and significantly improve lives. Every day, Pfizer colleagues work across developed and emerging markets to advance wellness, prevention, treatments and cures that challenge the most feared diseases of our time.
We offer a number of sponsorship options designed to meet your strategic goals. If you are interested in seeing our detailed sponsorship packages, please contact our sponsorship team sponsorship@innovatrix.eu