Autonomous machines and robots are definitely a new growth point for the agricultural, mining and construction industries, which have crept up to us quietly from the point of view of the layman. Increasing productivity and working hours, reducing the cost of operating activities, safety at facilities are some of the many advantages of this technology.
Autonomous Off-Highway Machinery Technology Hybrid Summit – this conference was developed with a primary focus on knowledge exchange, catering exclusively to industry leaders and decision-makers. The conference participants will be represented not only by manufacturers of machines and providers of technical solutions, but additionally end users from the agricultural, mining and construction sites, who will present their results from the introduction of this new technology.
The expert speakers will present the current technological advancements in the Automation, Robotics and Autonomous off-road machines, changes in legislation, market reviews, new tests and business cases. The industry must be flexible because the regulations are still not fully defined. So, with this conference we hope to present a platform where our delegates will discover the most sustainable solutions of the future.
Do not forget to mark 23-24 February 2023 in your calendar!
With the current global environment in mind, we have taken every step to ensure the safety of our clients and therefore we
welcome you to the beautiful city of Berlin for our Autonomous Off-Highway Machinery Technology Hybrid Summit.
CONFERENCE LEARNING POINTS
Automation and robotics for NRMM
Functional Safety
Deep implementation of AI and ML
Points of intersection of autonomous machines and electrification
Deployment of autonomous machines on real
objects and site
ADAS infrastructure technology perspectives
Robotic Off-Highway Equipment
Using digital twins and simulation in various domain
Positioning and navigation, GNSS challenges
The University of Oulu is an international science university which creates innovation for the future, well-being, and knowledge through multidisciplinary research and education.
Future innovation is about seeking, utilizing and applying new knowledge. The University of Oulu researches people and culture in a changing living environment, as well as opportunities that new technology provides for improving the well-being of people and the environment. The University of Oulu is a multidisciplinary expert in Northerness.
Founded in 1958, our research and education community is 16 000 students and 3000 employees strong, and one of the biggest and the most multidisciplinary universities in Finland. The eight faculties, the many departments and the specialized research units of the University of Oulu create the foundation for multiscientific research, innovation and training of experts for demanding professional tasks.
European leader in agricultural robotics (Vegetables and Vines).
Naïo Technologies develops, builds and markets intelligent, autonomous systems dedicated to agricultural applications. The business was founded in 2011 by Aymeric Barthes and Gaetan Severac, two engineers passionated about developing technologies that could support sustainable agriculture in a cost-effective and environment-friendly way.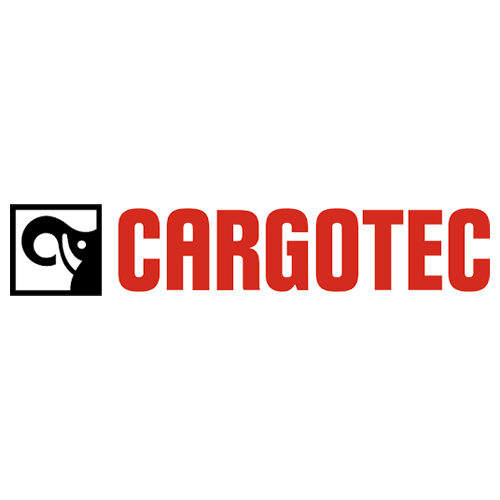 Cargotec (Nasdaq Helsinki: CGCBV) enables smarter cargo flow for a better everyday with its leading cargo handling solutions and services. Cargotec's business areas Kalmar, Hiab and MacGregor are pioneers in their fields. Through their unique position in ports, at sea and on roads, they optimise global cargo flows and create sustainable customer value. Cargotec's sales in 2017 totalled approximately EUR 3.3 billion and it employs over 11,000 people.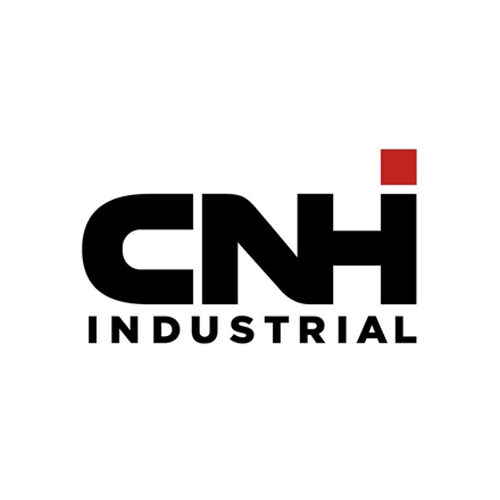 CNH Industrial (NYSE: CNHI / MI: CNHI) is a global capital goods company specializing in equipment and services for Agriculture and Construction. The Company operates commercially through its brand portfolio which includes Case IH, New Holland Agriculture, STEYR, CASE and New Holland Construction Equipment. We sustainably advance the noble work of agriculture and construction workers.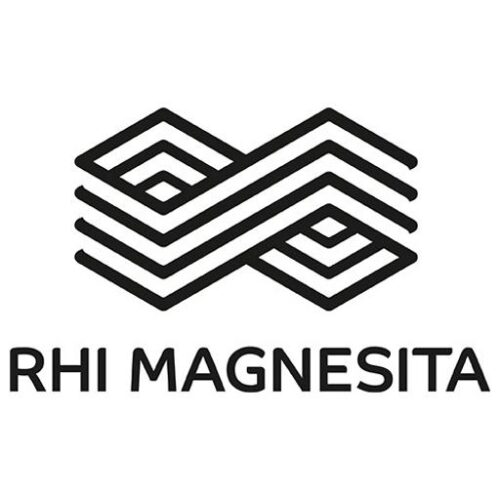 RHI Magnesita is the leading global supplier of high-grade refractory products, systems and solutions which are critical for high-temperature processes exceeding 1,200°C in a wide range of industries, including steel, cement, non-ferrous metals and glass.
With a vertically integrated value chain, from raw materials to refractory products and full performance-based solutions, RHI Magnesita serves customers around the world, with around 12,000 employees in 28 main production sites and more than 70 sales offices. RHI Magnesita intends to leverage its leadership in terms of revenue, scale, product portfolio and diversified geographic presence to target strategically those countries and regions benefitting from more dynamic economic growth prospects.
SATEL is one of the world's leading experts and innovators in independent radio networking technology. We develop and sell high quality private radio technology solutions that enable secure, mission-critical connections. We also offer network design and technical support, and we have a global distributor network. Our solutions are used in wide range of industrial applications all over the world in SCADA, GNSS, Intelligent Transportation Systems, Environmental Monitoring, IIOT and others.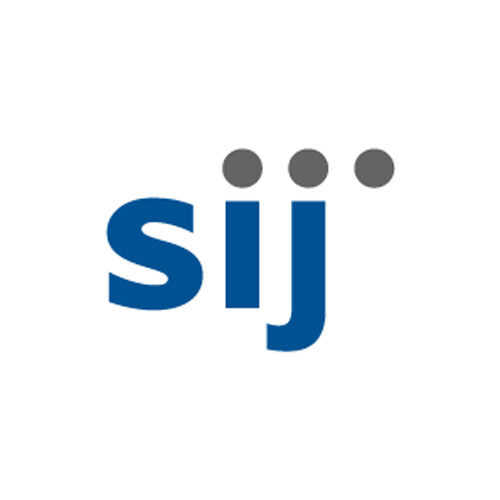 The SIJ Group is the largest vertically integrated Slovenian metallurgist group, its products rank among the top market positions in the European and world niche steel markets. It consists of five divisions:
• the Steel Division,
• the Manufacturing Division,
• the Scrap Division,
• the Distribution and Processing Division,
• Headquarter and Other Services.
Its key production programs include steel products with high added value, such as stainless sheet steels, tool steels in the form of rolled and forged products, special quarto steels and alloyed tool steels, making the SIJ Group a market leader in European and global niche markets.
The SIJ Group upgrades steel semi-products, improving them to manufacture final products with high added value, such as machine building, cylinders, welding materials and industrial knives – the Group is one of the 10 largest producers of industrial knives in the world.
The University of Tampere and Tampere University of Technology merged on 1 January 2019. The new Tampere University together with Tampere University of Applied Sciences forms a new higher education community in Tampere with competitive edges in health, society and technology.
We offer our students flexible and individual study paths that enable them to develop in-depth expertise, mutual understanding, and grasp broad multidisciplinary perspectives. Our community educates the shapers of the future – individuals who understand people, identify technological opportunities and are accustomed to the culture of cooperation already upon graduation.
Vanderlande is a market-leading, global partner for future-proof logistic process automation in the warehousing, airports and parcel sectors. Its extensive portfolio of integrated solutions – innovative systems, intelligent software and life-cycle services – results in the realisation of fast, reliable and efficient automation technology.
The company focuses on the optimisation of its customers' business processes and competitive positions. Through close cooperation, it strives for the improvement of their operational activities and the expansion of their logistical achievements.
Vanderlande's warehousing solutions are the first choice for many of the largest global e-commerce players and retailers in food, fashion and general merchandise across the globe. The company helps them to fulfil their promise of same-day delivery for billions of orders, with nine of the 15 largest global food retailers relying on its efficient and reliable solutions.
As a global partner for future-proof airport solutions, Vanderlande's market-leading baggage handling systems and related passenger solutions are capable of moving over 4 billion pieces of baggage around the world per year. These are active in more than 600 airports, including 12 of the world's top 20.
Vanderlande is also a leading supplier of process automation solutions that address the challenges in the parcel market. More than 52 million parcels are sorted by its systems every day, which have been installed for the world's leading parcel handling companies.
Established in 1949, Vanderlande has more than 9,000 employees, all committed to moving its customers' businesses forward at diverse locations on every continent. With a consistently increasing turnover of 2.4 billion euros, it has established a worldwide reputation over the past seven decades as a global partner for future-proof logistic process automation.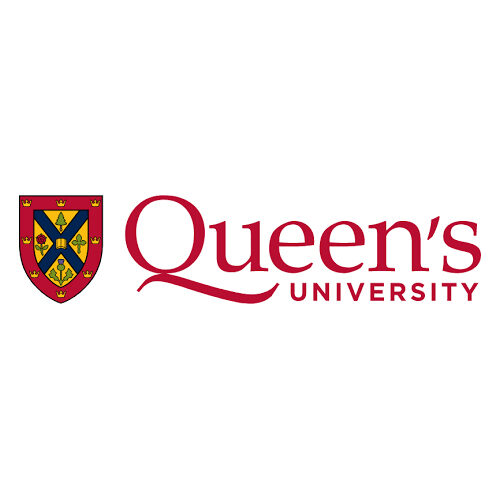 Queen's University has a long history of scholarship, discovery, and innovation that shapes our collective knowledge and helps address some of the world's most pressing challenges. Home to more than 25,000 students, Queen's offers a comprehensive research-intensive environment. Diverse perspectives and a wealth of experience enrich our students and faculty while a core part of our mission is to engage in international learning and research.
Queen's University is ranked in the top 10 globally in the 2022 Times Higher Education Impact Rankings. The rankings measured over 1,500 post-secondary institutions on their work to advance the United Nations' Sustainable Development Goals (SDGs).
PREVIOUS OFF-HIGHWAY EVENT
"Good composition of speakers, content was also good with fantastic interaction" –
Anders Hedqvist
Head of Strategic Projects
Epiroc
"I really enjoyed the conference because it was aligned with the activities we have to do to achieve carbon neutrality" –
Xavier Hamel
Product Manager
KUBOTA EUROPE S.A.S
"The presentations were wonderful; it was a great learning experience for me" –
Rahul Madhavan
Director – Sustainability, E-Mobility & Decarbonisation
HITACHI