For financial institutions, onboarding is not just about meeting customer needs and requirements. It's about banks finding a way of providing world class customer experience at the same time as digitizing customer services. Having a digital presence therefore represents both a challenge and an opportunity for the banking sector.
While COVID-19 may have pushed financial service organizations to digitalize, these companies have no plans of stopping even after COVID's effects lessen. In fact, 77% of traditional financial institutions plan to increase their focus on digital transformation to improve customer experience. Leading digital financial institutions are gradually developing their onboarding into a multichannel process that is accessible from all devices. The industry is now entering the next stage: next generation client onboarding.
This summit will focus mainly on the digital customer experience and merging all customer interaction channels to form a single channel. The impact Covid-19 has on digital onboarding processes, innovations in Digital on boarding and KYC, current transformation projects demonstrate that financial institutions are rethinking to counter the growing pressure from the competition as well as rising customer expectations.
Don't forget to mark 12th-13th September 2022 in your calendar!
With the current global environment in mind, we have taken every step to ensure the safety of our clients and therefore we welcome you to the beautiful city of Amsterdam for our Client Onboarding and Digital Identity Summit for Financial Institutions.
CONFERENCE LEARNING POINTS
Digitalisation & Automation of KYC Process
Balancing compliance, CX and Digital Identity
Centralized Finance (CeFi) vs. Decentralized Finance (DeFi)
Best practices from assisting AI in the AML
RPA & ML for Digital Identity and security
Verification of Users Data
Remote & Digital Onboarding Process
Real-Time KYC
Unification and universalization KYC
Current requirements for Customer Due Diligence
Seamless ticketing and chat services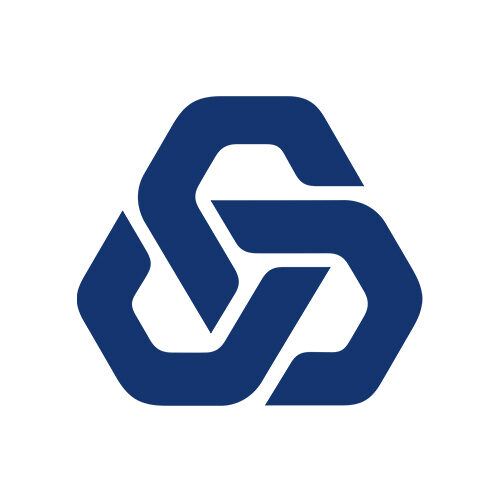 Caixa Geral de Depósitos is a Portuguese state-owned banking corporation, and the second largest bank in Portugal. CGD is Portugal's largest public sector banking corporation, established in Lisbon in 1876.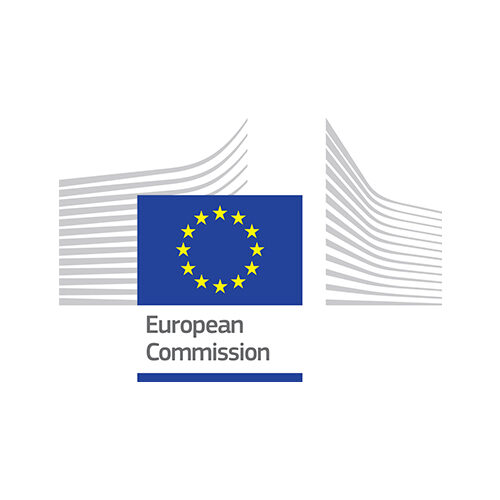 The Commission represents and upholds the interests of the EU as a whole, and is independent of national governments. The European Commission prepares legislation for adoption by the Council (representing the member countries) and the Parliament (representing the citizens). It administers the budget and the policy programmes (agriculture, fisheries, research etc.) in cooperation with authorities in the member countries.
Metro Bank plc is a retail and commercial bank operating in the United Kingdom, founded by Anthony Thomson and Vernon Hill in 2010.[1] At its launch it was the first new high street bank to launch in the United Kingdom in over 150 years.[4] It is listed on the London Stock Exchange.
After a period of rapid growth, Metro Bank hit difficulties in early 2019 when it announced it had insufficient capital to meet regulatory requirements, following the discovery of an error in the way it categorised its commercial loans for capital adequacy purposes. As a result, it had to raise an additional £350m of capital. Concerns over the announcement and the bank's ability to raise the capital resulted in the bank's share price falling by 75% in less than four months, and large depositors withdrawing cash, because of "adverse sentiment".
Paytrix is a payments curation layer that enhances your payments infrastructure as you grow — helping you scale smoothly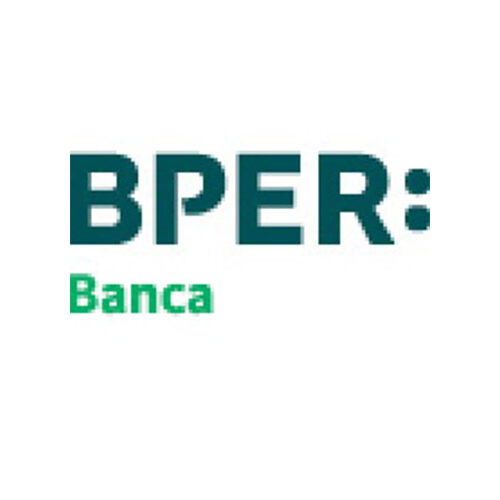 BPER Banca S.p.A., formerly known as Banca Popolare dell'Emilia Romagna S.C., is an Italian banking group offering traditional banking services to individuals, corporate and public entities.[5] The company is based in Modena and is a constituent of the FTSE MIB index.
The bank had branches in most of Italy, but not in Aosta Valley and Friuli – Venezia Giulia.[6] The bank is a majority shareholder of Piedmontese bank Cassa di Risparmio di Bra and Saluzzo, as well as minority shareholders of Fossano and Savigliano.
Komerční banka is a major Czech bank and the parent company of KB Group, a member of the Société Générale international financial group.
mBank SA, set up in 1986, and originally BRE – Bank Rozwoju Eksportu, is Poland's fourth largest universal banking group in terms of total assets and loans, and fifth by deposits at the end of September 2016.
The Investing and Saving Alliance (TISA) is a unique and rapidly growing membership organisation. Our mission is to work with our industry members to improve the financial wellbeing of all UK consumers to deliver practical solutions and devise innovative, evidence-based strategic proposals for government, policymakers and regulators that address major consumer issues.
TISA membership is representative of all sectors of the financial services industry: We have over 240-member firms involved in the supply and distribution of savings, investment products and associated services, including the UK's major investment managers, retail banks, insurance companies, pension providers, online platforms, distributors, building societies, wealth managers, third party administrators, Fintech businesses, financial consultants, financial advisers, industry infrastructure providers and stockbrokers.
We are Vontobel. What do we stand for, and how do we do what we do?
At Vontobel, we actively shape the future. It's up to us to create and exploit the right opportunities for our clients. We relentlessly question the achieved and strive for improvement to exceed our clients' expectations.
As a globally operating financial expert with Swiss roots, we specialize in wealth management, active asset management and investment solutions. The Vontobel families' close ties to the company guarantee our entrepreneurial independence.
Established in June 2014, the Global Legal Entity Identifier Foundation (GLEIF) is a not-for-profit organization created to support the implementation and use of the Legal Entity Identifier (LEI). We enable smarter, less costly and more reliable decisions about who to do business with.
GLEIF manages a network of partners, the LEI issuing organizations, to provide trusted services and open, reliable data for unique legal entity identification worldwide. GLEIF also makes available the technical infrastructure to provide, via an open data license, access to the full global LEI repository free of charge to users. The Global LEI Index is the only global online source that offers open, standardized and high quality entity reference data.
Interested parties can easily search the complete LEI data pool using the web-based LEI search tool developed by GLEIF. Taking advantage of the Global LEI Index empowers market participants to cut costs, simplify and accelerate operations and gain deeper insight into the global market place.
Founded in 2016, Crypto.com today serves over 10 million customers with the world's fastest growing crypto app, along with the Crypto.com Visa Card — the world's largest crypto card program — the Crypto.com Exchange and Crypto.com DeFi Wallet. Recently launched, Crypto.com NFT is the premier platform for collecting and trading NFTs, carefully curated from the worlds of art, design, entertainment and sports.
Crypto.com is built on a solid foundation of security, privacy and compliance and is the first cryptocurrency company in the world to have ISO/IEC 27701:2019, CCSS Level 3, ISO27001:2013 and PCI:DSS 3.2.1, Level 1 compliance, and independently assessed at Tier 4, the highest level for both NIST Cybersecurity and Privacy Frameworks.
With over 4,000 people in offices across the Americas, Europe and Asia, Crypto.com is accelerating the world's transition to cryptocurrency. Find out more: https://crypto.com
Financial solutions for entrepreneurs and freelancers - combining business account benefits with multiple services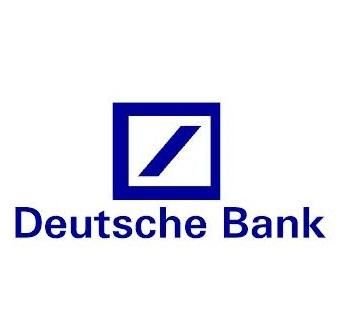 Deutsche Bank AG is a German multinational investment bank and financial services company headquartered in Frankfurt, Germany, and dual-listed on the Frankfurt Stock Exchange and the New York Stock Exchange.
The bank's network spans 58 countries with a large presence in Europe, the Americas, and Asia. As of 2020, Deutsche Bank was the 21st largest bank in the world by total assets and 63rd in the world by market capitalization. As the largest German banking institution, it is a component of the DAX stock market index. It is considered a systemically important bank by the Financial Stability Board.
The company is a universal bank with four major divisions: Investment Bank, Corporate Bank, Private Bank and Asset Management (DWS). Its investment banking operations often command substantial deal flow.
OnlyFans empowers creators to own their full potential. OnlyFans is a place for creators from all genres and is committed to building the most inclusive and safest social media platform in the world. OnlyFans is a space for creators to express themselves freely, monetize content, and develop authentic connections with their fans. We continue to put power into the hands of creators by developing unparalleled opportunities for our community.
Banca Transilvania S.A. (also BT or TLV) is a banking institution with headquarters in Cluj-Napoca, Romania. The bank was founded in 1993 in Cluj-Napoca with a capital of 2 billion RON, of which 79% was Romanian and 21% foreign.
Currently, BT is the largest banks in Romania in terms of assets with a market share of over 16%. Its activities are organized into four main business lines: corporate banking, IMM, retail banking and medical division. BT has about 1.76 million customers, 550 locations and over 7,000 employees.
Banca Transilvania is the first Romanian bank to open a branch in Rome