As the majority of world governments escalate their initiatives to decarbonize environments and economies, many OEM's are making fuel technology breakthroughs with their new machinery and, in many cases, switching their focus from diesel to alternative fuels with the ultimate goal of reaching net zero-emissions.
The 'Design and Development of Zero-Emission Off-Highway Machinery Hybrid Conference' was established to give enterprises a platform to cement their presence in the industry, by exchanging opinions and networking with market leaders, and discussing current trends and upcoming challenges, in order to reduce their collective carbon footprints.
This cutting-edge hybrid conference will bring 150+ attendees from some of the leading global OEM's, regulatory bodies, research institutes, investors and solution/service providing companies. The conference will focus on the latest developments and trends in electrification of Off-Highway Machinery, Regulations, Innovations in Li-ion battery packs, thermal management solutions, hydraulic systems, Electric Drivetrains, Fuel cell technology, and many more exciting and innovative topics.
Become a part of this unique event with great opportunities for both live and virtual meetings. It is our goal to provide a platform that reaches the largest possible audience and promotes effective networking for our attendees. We understand that companies have different travel policies and potential travel restrictions, so in order to prevent limitations on attendance, we will be holding this conference in a hybrid format.
We will be waiting for you in the beautiful city of Berlin on 19th – 20th May, 2022!
CONFERENCE LEARNING POINTS
Sustainable Roadmap Towards Zero Emissions
Updates in Regulations of Electrification in Off-Highway Sector: Stage V to Electrification
Advanced Battery Thermal Management
Hydrogen Fuel Cell Electric Vehicle
Electric Motors and Motor Controllers for Electrification
Renewable Fuels Creating Path Towards Sustainable Mobility
Mobile Machinery System Integration Meets Electrification
Battery Systems In Agricultural Machines
Sandvik is a high-tech and global engineering group offering products and services that enhance customer productivity, profitability and sustainability. They hold world-leading positions in selected areas – tools and tooling systems for metal cutting; equipment and tools, service and technical solutions for the mining industry and rock excavation within the construction industry; products in advanced stainless steels and special alloys as well as products for industrial heating. In 2019, the Group had approximately 40,000 employees and revenues of about 100 billion SEK in more than 160 countries within continuing operations.
Since its founding in 1910, Hitachi has responded to the expectations of society and its customers through technology and innovation. Our mission is to "Contribute to society through the development of superior, original technology and products." Over the past 100+ years this commitment has led us to work towards creating a more sustainable society through our "Social Innovation Business". We work to apply our expertise in information technology (IT), operational technology (OT), and a wide variety of products to advance social infrastructure systems and improve quality of life across the world.
Hitachi's Social Innovation Business is centered around 5 growth sectors: Mobility, Smart Life, Industry, Energy, and IT. Globally, we have nearly 300,000 employees who are working to improve people's quality of life and our customers' social, environmental, and economic values to create a sustainable future. The challenges we face as a society are unprecedented, but so are the opportunities. Together, let's start powering good.
Neste (NESTE, Nasdaq Helsinki) creates solutions for combating climate change and accelerating a shift to a circular economy. They refine waste, residues and innovative raw materials into renewable fuels and sustainable feedstock for plastics and other materials. They are the world's leading producer of renewable diesel and sustainable aviation fuel, developing chemical recycling to combat the plastic waste challenge. They aim at helping customers to reduce greenhouse gas emissions with our renewable and circular solutions by at least 20 million tons annually by 2030. As a technologically advanced refiner of high-quality oil products with a commitment to reach carbon-neutral production by 2035, they are also introducing renewable and recycled raw materials such as waste plastic as refinery raw materials. They have consistently been included in the Dow Jones Sustainability Indices and the Global 100 list of the world's most sustainable companies. In 2020, Neste's revenue stood at EUR 11.8 billion, with 94% of the company's comparable operating profit coming from renewable products.
DEUTZ is one of the world's leading manufacturers of innovative drive systems. Its core competences are the development, production, distribution and servicing of diesel, gas and electric drivetrains for professional applications. The engine specialist offers a broad product spectrum with capacities ranging up to 620 kW that is used in construction equipment, agricultural machinery, material handling equipment, stationary equipment, commercial vehicles, rail vehicles and other applications.
Originally founded as N.A. Otto & Cie. in Cologne, Germany, in 1864, DEUTZ AG is now the world's oldest engine company and one of the world's leading independent engine manufacturers. DEUTZ offers its customers a comprehensive and short-termed support by 13 distribution companies, 7 sales offices and over 800 sales and service partners in more than 130 countries around the world.
Planes. Hospitals. Factories. Data centers. Vehicles. The electrical grid. These are things people depend on every day. And the companies behind them depend on Eaton to solve some of the toughest power management challenges on the planet.
Eaton's mission is to improve the quality of life and the environment through the use of power management technologies and services. They provide sustainable solutions that help our customers effectively manage electrical, hydraulic, and mechanical power – more safely, more efficiently, and more reliably. Eaton's 2020 revenues were $17.9 billion, and they sell products to customers in more than 175 countries. They have approximately 92,000 employees. For more information, visit www.eaton.com
The Commission represents and upholds the interests of the EU as a whole, and is independent of national governments. The European Commission prepares legislation for adoption by the Council (representing the member countries) and the Parliament (representing the citizens). It administers the budget and the policy programmes (agriculture, fisheries, research etc.) in cooperation with authorities in the member countries.
The Flodraulic Group is a collection of companies with branches throughout the United States, Canada and Europe with an impressive portfolio of technical capabilities.
Flodraulic's strength is the high experience in an unparalleled number of technologies markets and geographies.
With more than 700 Employees WW and 23 global offices, the mission of Flodraulic is to be a global leader in motion control technologies by bringing the best people, the best products and the best solutions to its customers.
John Deere is a world leader in providing advanced products, technology and services for customers whose work is revolutionizing agriculture and construction — those who cultivate, harvest, transform, enrich and build upon the land to meet the world's increasing need for food, fuel, shelter and infrastructure.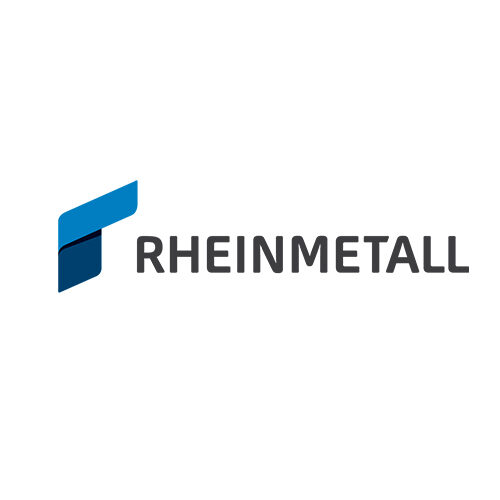 As an integrated technology group with about 25,000 employees worldwide, the listed Rheinmetall AG stands for a strong, internationally successful company that operates in various markets with an innovative range of products and services. As a renowned development partner and direct supplier to the global automotive industry and a leading international systems provider for security technology, Rheinmetall draws on its high level of expertise in its basic technologies to address long-term megatrends, identify viable new markets with high growth potential and develop innovative solutions for a safe and liveable future. The focus on sustainability is an integral part of Rheinmetall's strategy. The company aims to achieve CO2 neutrality by 2035.
As an industrial company, Ponsse Plc is a sales, maintenance and technology venture committed to creating success for its customers, and determined to secure its position as a global leader in the field of environmentally friendly cut-to-length forest machines. The company was established by forest machine entrepreneur Einari Vidgrén in 1970, and it has been a pioneer of timber harvesting solutions based on the cut-tolength method ever since. Ponsse is headquartered in Vieremä, Finland. The Company's shares are quoted on the NASDAQ OMX Nordic List. The Group operates in approximately 45 countries.
Since 1925, Caterpillar Inc. has been helping our customers build a better world – making sustainable progress possible and driving positive change on every continent.
With 2020 sales and revenues of $41.7 billion, Caterpillar Inc. is the world's leading manufacturer of construction and mining equipment, diesel and natural gas engines, industrial gas turbines, and diesel-electric locomotives.
Kreisel Electric GmbH & Co KG is an international battery solution-provider based in Rainbach, Upper Austria. The company was founded in 2014 by three brothers, Johann, Markus and Philipp Kreisel.
Since 2014, Kreisel has been a leading pioneer focused on the development of immersion-cooled electric battery modules and packs for high-performance and off-highway applications. The company has a differentiated battery technology and battery-buffered charging infrastructure offering and currently serves a global customer base across multiple end markets, including commercial vehicles, off-highway vehicles, marine, e-motorsports, and other high-performance applications.
Kreisels core competence includes battery development and production, integration and testing, prototyping and serial production, and software development.
In December 2021, Deere & Company (NYSE: DE) announced it was acquiring majority ownership in Kreisel Electric, Inc. Based in Moline, Illinois, U.S.A., the company is best known for the John Deere brand of equipment.
Performance to succeed today.
Technology to lead tomorrow.
Epiroc is your partner for mining and infrastructure equipment.
They're excited to build on proven expertise and performance with the same people and a bold new drive to make what's good even better.
Just like our name 'Epiroc' says, They want to be on top of things. Epiroc means "at or on rock," coming from Greek and Latin roots. It reflects their core business, their proximity to customers and the strength of their partnerships.
You can count on them to listen to your needs and respond with leading-edge solutions.
IFAS provides research and derived teaching around fluid power in one of the largest institutes worldwide in this field.
In addition to mechanical engineering, the discipline also includes other areas such as computer science, control engineering, electrical engineering, tribology and chemistry.
The interdisciplinary research activities are assigned to six scientific groups:
Mobile machines
Digitalisation in Fluid Power
Fluid power components
Tribology
Fluids
Gas and microsystems
The scientists at ifas have at their disposal a spacious test field with an area of more than 1000 m², five sound-insulated boxes for long-term test rigs, a climatic chamber with an adjustable temperature range from -70 to +70 °C, a low-reflection sound measurement room, a surface measurement room and an oil laboratory.
The University of Tampere and Tampere University of Technology merged on 1 January 2019. The new Tampere University together with Tampere University of Applied Sciences forms a new higher education community in Tampere with competitive edges in health, society and technology.
We offer our students flexible and individual study paths that enable them to develop in-depth expertise, mutual understanding, and grasp broad multidisciplinary perspectives. Our community educates the shapers of the future – individuals who understand people, identify technological opportunities and are accustomed to the culture of cooperation already upon graduation.
Tampereen yliopisto on yksi Suomen monialaisimmista yliopistoista. Yliopistossamme ovat edustettuina lähes kaikki kansainvälisesti tunnistettavat koulutusalat. Yhdessä Tampereen ammattikorkeakoulun kanssa muodostamme Tampereen korkeakouluyhteisön.




VENUE
H4 Hotel Berlin Alexanderplatz
Karl-Liebknecht-Str. 32, 10178 Berlin, Germany
More details:
VIEW LOCATION