Electric-powered off-highway machines are now being deployed in increasing numbers around the world in the construction, mining, agricultural, forestry, and defence industries. With social and regulatory pressures to reduce emissions starting to be felt heavily and fewer concerns about costs and battery technologies, most OEMs are steadily moving towards electrification.
After the success of our event for the 2022 edition, we are extremely excited to announce the '2nd Design and Development of Zero-Emission Off-Highway Machinery Hybrid Conference' #DZOM2023.
This conference was established to give enterprises a platform to cement their presence in the industry by exchanging their experience and opinions and by providing a space for solution providers to network with the OEMs and discuss the current trends and challenges to reduce their collective carbon footprint.
The focus will be on the latest developments and trends in the development of electric Off-Highway Machinery. Topics concerning innovations in batteries and charging infrastructure, emission regulations, implementation of sophisticated electric machines, thermal management solutions, hydraulic systems, electric drive-trains, E-drive components, hydrogen technologies and alternative fuel solutions, in addition to many more pertinent topics.
The target audience of our conference is senior engineers, R&D professionals, and top management from off-highway machinery-producing companies, research institutes, construction/mining companies, and regulatory bodies. The event will take place in Berlin, Germany, but it is our goal to provide a platform that reaches the largest possible audience and promotes effective networking for all our attendees. So, in order to prevent limitations on attendance, we will be holding this conference in a hybrid format.
Stay on top of your game by joining this platform. We welcome you to the beautiful city of Berlin on 11th-12th May 2023!
CONFERENCE LEARNING POINTS
Sustainable Roadmap Towards Zero Emissions
Regulatory framework
Advanced Battery Thermal Management
Ground-breaking hydrogen technology
Efficient thermal management
Renewable Fuels Creating Path Towards Sustainable Mobility
Efficiency of the hydraulic systems
Deployment of electric machines on real objects and sites
Innovations in Li-ion batteries
Case study: fully electric excavator
The University of Tampere and Tampere University of Technology merged on 1 January 2019. The new Tampere University together with Tampere University of Applied Sciences forms a new higher education community in Tampere with competitive edges in health, society and technology.
We offer our students flexible and individual study paths that enable them to develop in-depth expertise, mutual understanding, and grasp broad multidisciplinary perspectives. Our community educates the shapers of the future – individuals who understand people, identify technological opportunities and are accustomed to the culture of cooperation already upon graduation.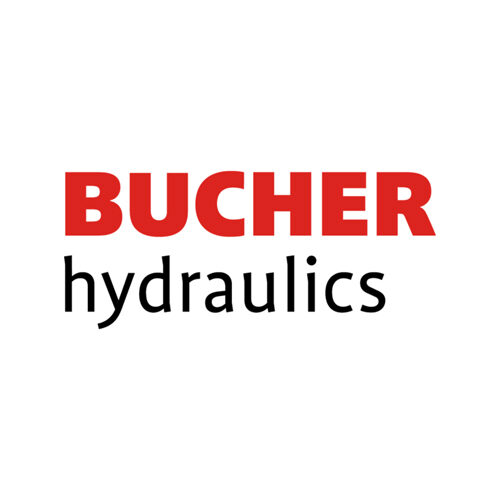 Bucher Hydraulics located in Klettgau-Griessen, Germany is the internationally active hydraulic division of the Swiss conglomerate Bucher Industries, Niederweningen (ZH).
Bucher Hydraulics develops and produces drive and control technology for the mobile and industrial hydraulics sector. Their range includes products for mobile and industrial hydraulics, elevator hydraulics, hydraulic drives for high-voltage switches and height-adjustable workbenches. Some of the many components produced include hydraulic pumps, hydraulic motors, valves, cylinders, power units, electronic devices and associated systems.
Volvo Construction Equipment (Volvo CE) is a major international company that develops, manufactures and markets equipment for construction and related industries. We don't only offer a broad range of products, but also efficient worldwide service and a range of customer solutions in, for example, financing and used equipment.
With over 14,000 employees, Volvo CE is one of the largest companies in the industry. Our wide range of products and services are offered in more than 140 countries through our global distribution network.
Volvo CE is part of The Volvo Group.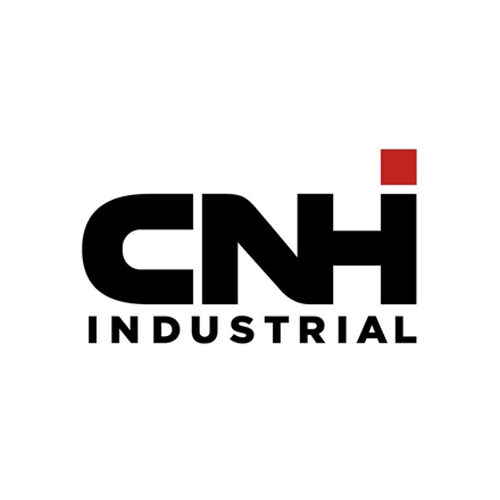 CNH Industrial (NYSE: CNHI / MI: CNHI) is a global capital goods company specializing in equipment and services for Agriculture and Construction. The Company operates commercially through its brand portfolio which includes Case IH, New Holland Agriculture, STEYR, CASE and New Holland Construction Equipment. We sustainably advance the noble work of agriculture and construction workers.
Hydrogen Europe is the leading organization representing European based companies and stakeholders that are committed to moving towards a (circular) carbon neutral economy.
With more than 400+ members, including 25+ EU regions and 30+ national associations, we encompass the entire value chain of the European hydrogen and fuel cell ecosystem. Our vision is to propel global carbon neutrality by accelerating European hydrogen industry and we are the industrial key partner of the Clean Hydrogen partnership.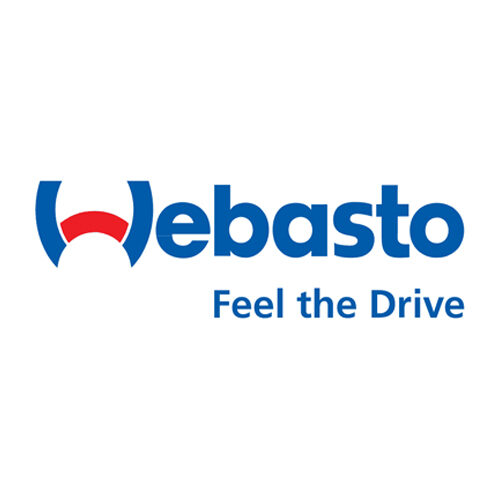 The Webasto Group is a global innovative systems partner to the mobility sector and is among the top 100 suppliers to the automotive industry worldwide. The company's product portfolio comprises in-house developed roof systems, heating and cooling systems for various types of vehicle, batteries and charging solutions for hybrid and electric vehicles, as well as complementary services relating to thermo management and electromobility. Webasto's customers include manufacturers of passenger cars, commercial vehicles and boats as well as dealers and end customers.
In 2021, the company generated sales of 3.7 billion euros and employed some 15,700 people at more than 50 locations. The headquarters of the company founded in 1901 is located in Stockdorf near Munich, Germany.
The corporate culture is characterized by integrity, an open approach, transparent communication and an active exchange of knowledge and experience. The trusting working atmosphere and long-term prospects in a dynamic industry offer employees worldwide personal scope of action and good individual development opportunities. Digitization, agile project management and other methods of modern collaboration support the international teams with administration, development and production.
JCB is one of the largest privately owned engineering and manufacturing companies in the UK and the World's third largest manufacturer of construction machinery. With a global presence and manufacturing facilities on 4 continents, we employ over 15,000 people worldwide and produce over 300 different products.
With a trusted brand that is synonymous with world class innovation. Our team design and build machines for hard work and reliability, using only the most advanced technology and techniques. We produce a broad spectrum of machines from 800kg to nearly 50 tonnes for markets including traditional construction through to defence, waste recycling and agriculture.
JCB's success is built upon constant customer focus and innovation in everything we do. Always looking for a better way.
Mercury is a European contractor. We build and manage complex engineering projects that reimagine how people work and live in the built environment. We believe that real innovation happens if you're willing to be brave. Our determination and sharp focus enable us to deliver leading edge construction solutions across a range of key sectors, taking our clients to new territories they never thought possible.
TotalEnergies has been a reliable partner to professionals in the construction & mining / earth-moving sector for decades and provides a wide range of solutions to meet the rapidly evolving needs of this sector.
Today more than ever, we're committed to helping construction companies lower their emissions, reduce their Total Cost of Operations (TCO) and energy consumption, and help maintain and improve their HSEQ standards.
Sandvik is a high-tech and global engineering group offering products and services that enhance customer productivity, profitability and sustainability. They hold world-leading positions in selected areas – tools and tooling systems for metal cutting; equipment and tools, service and technical solutions for the mining industry and rock excavation within the construction industry; products in advanced stainless steels and special alloys as well as products for industrial heating. In 2019, the Group had approximately 40,000 employees and revenues of about 100 billion SEK in more than 160 countries within continuing operations.
Mahindra is one of the first companies in India to have a full-scale R&D set-up, not just in MRV but an ecosystem spread across the world," said R Velusamy, Chief of Global Product Development. "While other OEMs offer speciality services with adjacent products, Mahindra's speciality lies in offering niche products across a full range product portfolio. From heavy to medium commercial trucks, to pickups to UVs/SUVs, three-wheelers, and even construction equipment, catering to such a diverse segment requires robust R&D capabilities. Best-in-class fuel efficiency, technology-packed features, imposing personality, longevity, driver refinement, industry best safety and highest value for money are just some ways our mobility solutions are ahead of the curve," added Velusamy.
Mahindra went on to develop a global design ecosystem between MRV, Mahindra Design Studio in Kandivali, Pininfarina in Italy, MNATC in USA, and its latest addition to the list is Mahindra Advanced Design Europe (M.A.D.E.).  From merely 50 engineers dedicated to R&D in 1993, MRV grew to 3,800 engineers. MRV is the hub of a global neural network for auto and farm in the UK, US (Detroit and Virginia), Italy, Finland, Turkey and Japan. It is today an institution that can compete with the best anywhere is the world.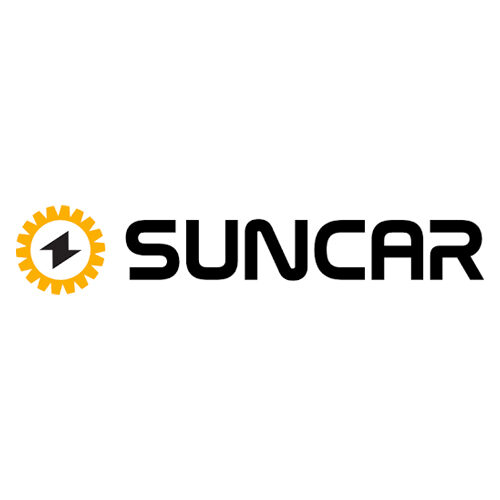 SUNCAR is a young clean-tech company specializing in the electrification of construction machinery as well as commercial and special vehicles. Thanks to the extensive experience in the development of complete systems, conversion of diesel-powered new machines and creation of individual solutions, SUNCAR is a reliable partner and offers electromobility from a single source.
Our competences include the preparation of feasibility studies with the rough system design as well as the complete electrical development with selection and dimensioning of the components including design of the cable harnesses. Furthermore, we offer development support for mechanical and thermal design with the help of detailed 3D CAD models. In addition, one of our core competences is the software development of the vehicle control and the operator interface, together with the worldwide networking via mobile radio through our INSIGHT Remote System.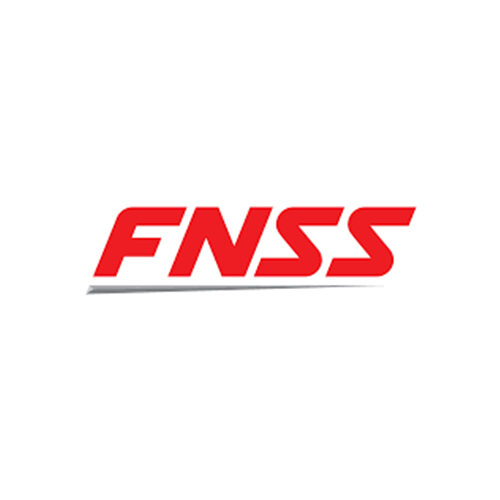 FNSS Savunma Sistemleri A.Ş., is a globally recognized company that specializes in designing and producing wheeled and tracked armoured combat vehicles as well as combat engineering vehicles, turrets and sustainability solutions. As the solution provider of choice of users in various countries, the Company has delivered so far more than 4000 armoured combat vehicles worldwide. Ever since the first roll-out in 1990, the Company has continuously improved its vehicle design and production capabilities. Building upon its 30-year heritage in the defence industry, FNSS continues to add value to its users by creating innovative solutions.
AMPHERR AG is designing and manufacturing battery packs for buses, trucks, construction machines, energy sector and marine industry. All of our products have standart liquid thermal management with CAN 2.0A based BMS supervision. Starting from 20kWh going up to 120kWh on one package, based on different cell chemistries like LTO, NMC and LFP we are fulfilling the needs of OEM with and exact match to their requirements
Tesmec Group is leader in designing, manufacturing and selling of systems, technologies and integrated solutions for the construction, maintenance and efficiency of infrastructures related to the transport and distribution of energy, data and material.
The Group, established in 1951 and led by Chairman & CEO Ambrogio Caccia Dominioni, relies on more than 850 employees and has the production plants in Italy – in Grassobbio (Bergamo), Endine Gaiano (Bergamo), Sirone (Lecco), Monopoli (Bari), in the USA, in Alvarado (Texas) and in France, in Durtal, as well as three research and development units respectively in Fidenza (Parma), Padua and Patrica (FS). The Group also has a global commercial presence through foreign subsidiaries and sales offices in USA, South & West Africa, Australia, New Zealand, Russia, Qatar, China and France.
Tesmec believes in innovation and sustainable technology: it is always focused on the improvement of performance with respect for the environment and on the development of technological solutions to fast forward growth and modernization worldwide.
CECE The Committee of European Construction Equipment (www.cece.eu) is the recognised organisation representing and promoting the European construction equipment and related industries in order to achieve a fair competitive environment via harmonised standards and regulations. CECE is a European network consisting of a secretariat in Brussels and national associations in 13 European countries. The industry behind CECE comprises 1,200 companies.
Kalmar offers a wide range of cargo handling solutions and services to ports, terminals, distribution centres and to heavy industry. Kalmar is the industry forerunner in terminal automation and in energy efficient container handling, with one in four container movements around the globe being handled by a Kalmar solution. Through its extensive product portfolio, global service network and ability to enable a seamless integration of different terminal processes, Kalmar improves the efficiency of every move.
Kalmar is part of Cargotec. Cargotec's (Nasdaq Helsinki: CGCBV) sales in 2021 totalled approximately EUR 3.3 billion and it employs around 11,500 people.
ELEO is a fast-growing battery technology company based in Helmond with the mission to enable widespread electrification. To this end, ELEO designs and manufacturers modular, advanced battery system solutions for a wide variety of vehicles and machines—with a primary focus on industrial applications such as excavators, wheel loaders and tractors. Through cutting-edge technology and a scalable design we offer our customers personalized battery packs with maximum performance to create a true alternative to polluting diesel-powered machinery, with full plug & play capabilities.
TAFE is an Indian tractor major incorporated in 1960 at Chennai, with an annual turnover of INR 10,000 Crores. The 3rd largest tractor manufacturer in the world and the second largest in India by volumes, TAFE sells over 180,000 tractors annually. TAFE's partnership with AGCO Corporation and the Massey Ferguson brand for over 60 years is a stellar example of its commitment to building long-term relationships with its stakeholders, through fair and ethical business practices. TAFE is also a significant shareholder in AGCO Corporation, USA – a US $11.1 billion tractor and agricultural equipment manufacturer.
TAFE has earned the trust of customers through its range of products that are widely acclaimed for quality and low cost of operation. A strong distribution network of over 1000 dealers effectively backs TAFE's four iconic tractor brands – Massey Ferguson, TAFE, Eicher and the Serbian tractor and agricultural equipment brand IMT – Industrija Mašina i Traktora. TAFE exports tractors, both in partnership with AGCO and independently, powering farms in over 100 countries which include developed countries in Europe and the Americas.
Miller Technology is a leading supplier of mobile mining equipment for safety and productivity. We design, manufacture, and support underground mining products such as personnel carriers, utility trucks, utility tractors, and more. Miller Technology is also a authorized JCB dealer.
Batteries and Charging Infrastructure

"Good composition of speakers, content was also good with fantastic interaction" –
Anders Hedqvist
Head of Strategic Projects
Epiroc
"I really enjoyed the conference because it was aligned with the activities we have to do to achieve carbon neutrality" –
Xavier Hamel
Product Manager
KUBOTA EUROPE S.A.S
"The presentations were wonderful; it was a great learning experience for me" –
Rahul Madhavan
Director – Sustainability, E-Mobility & Decarbonisation
HITACHI