PHARMACEUTICAL PROCESSING SUMMIT: from Sterilization to Packaging – This conference was designed with a primary focus on knowledge exchange, catering exclusively to industry leaders and decision-makers. Experts in the fields of Sterilization, Validation, QA/QC, Fill-Finish, Lyophilization Technology, Aseptic Manufacturing, Equipment, Packaging, Regulations and many other related areas will be in attendance.
We understand that companies may have different travel policies and potential countrywide travel restrictions, so in order to prevent limitations on attendance, we will be holding this conference in a virtual format. Our virtual platform enables attendees to access the conference via a web browser or suitable IOS and Android applications. All presentations and Q&A sessions will be conducted in real-time.
This cutting-edge conference will focus on the latest developments and trends in the Pharma industry, in addition to discussing the FDA Guidelines and the EU GMP Annex 1. With the pharmacological and biotechnical markets constantly changing and evolving, our expert speakers will address the challenges that can be faced, and cover a wide range of topics, such as: Pharma 4.0, Digitalization, New Validation Cases, Flexible fill/finish, Smart Packaging, Automation and Robots and Sustainable Manufacturing.
Don't forget to mark 26th -27th January 2022 in your calendar!
CONFERENCE LEARNING POINTS
Updates in Regulations
Digitalization in Lean Manufacturing
Risk Identification and Mitigation Strategy
Visual inspection of Packaged Products
Continuous Improvement of Sterile Manufacturing
Energy Efficiency
Smart Manufacturing Technologies
Single Use System Integrity Test
Visual Inspection of Packaged Products
Automation and Robots
Innovations in Isolator design
Best Practices for Scaling-Up Filling Operations
PAT for Lyophilization Cycle Development
Freeze Drying Cycles for Large Scale Manufacturing
Modular Manufacturing Facility
Engineering Science and Technology is the key support function for six End-to-End Drug Product and Finished Goods producing Value Streams (Biologics, Antibiotics and Solids) on the Roche Site Kaiseraugst.
– providing and combining technical and digital manufacturing expertise,
– developing and implementing innovative, scientific, customer oriented process and improvement solutions,
– providing a high standard of asset availability, reliability, efficiency and
– ensuring compliance over the entire asset and process life cycle.Leading more than 130 people in 8 large teams of highly qualified experts which.
– Develop and manage the life cycle of all packaging and device components
– Qualify and Validate processes and equipment for aseptic processing of biologic, solid and antibiotic drug products and finished goods. Deep manufacturing science expertise.
– Provide excellent expertise and services for cleaning validation and trace analytics
– Drive Reliability Engineering and Lifecycle Management for Maintenance Processes
– Provide Calibration Services and continually improve Maintenance Strategies, Spare Parts design
– Provide Ownership for critical utilities, responsible for maintaining facilities that are fit for purpose
– Design, Implement and Validate Digital Manufacturing processes, visualize complex processes in a lean way and develop automation concepts.
– Monitor and oversee Products, Processes and Media. Driving and implementing continuous process verification.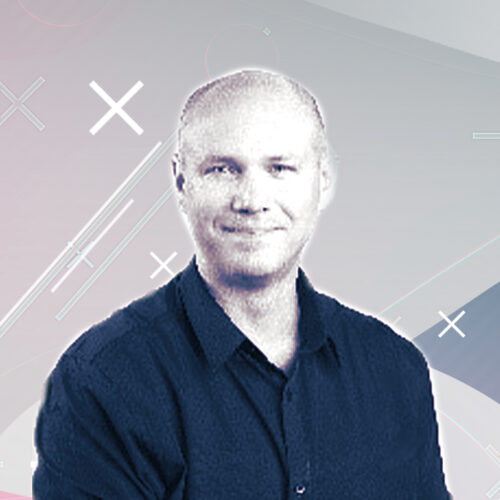 Matthew has over 15 years' experience working in licensed pharmaceutical manufacturing facilities. Having project led the construction of a Aseptic cleanroom facility and, being part of a project team to develop an approved 60% concentration of H202 for Aseptic batch production, Matthew has a passion for cleanroom technologies and contamination control strategies.
Mathew is the QMS Manager for AstraZeneca North Ryde Sydney and previous has worked for same of the biggest names in pharma including Pfizer, GSK and Roche and holds a Master's Degree in Pharmaceutical Technology and Quality Assurance.
Pharma professional is offering over 22 years of multicultural and global experience in encompassing Quality operations and Compliance system for various industries majority of experience is in Injectable drug product manufacturing including combination drug product manufacturing.
She is a strategic leader, carrying rich experience in designing Quality system, Complaint and Deviation investigations, Change management, Quality risk management, Batch releases, Media fills, Qualification and Validation pertaining to sterile manufacturing and microbiological controls.
Has experience in regulatory submissions for sterile products including combination product. Extensive experience of Health authority Inspection management and CAPA management.
Cares deeply for patient safety. Served as a passionate culture change champion and role model in improving the quality culture. Enjoys working with people from diverse culture. Believes in team building, training, knowledge sharing and mentoring. Works on continuous improvement and issue resolution to achieve effective quality system.
She is committed to continue to contribute her expertise for keeping product quality, safety and efficacy as priority in any organization she works.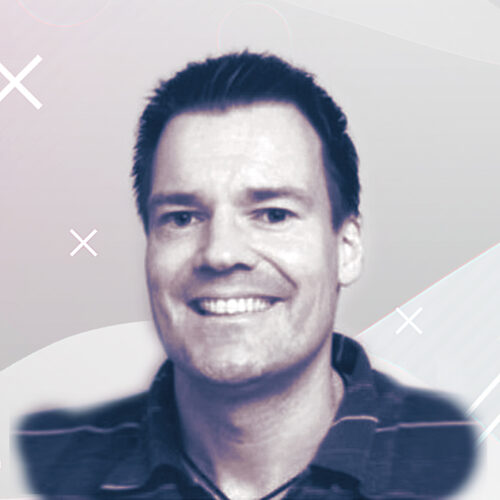 Dr Thielmann has a PhD in Physical Chemistry from the University of Duesseldorf, Germany. Frank joined Novartis Pharmaceutical Development Switzerland in 2007 and managed from 2009 until 2011 the pharmaceutical development group in the UK. Upon his return to Switzerland he joined Novartis Technical Operations where he co-led the setup of a new solid dosage form manufacturing facility and the transfer of the corresponding portfolio before moving to the Biotechnology department as global Operational Excellence Leader in 2016. In this role Frank had an additional responsibility as Operational Excellence Head of the new Novartis C&G manufacturing facility.
In November 2019, Dr Thielmann moved to a new responsibility at Takeda Manufacturing & Supply as Operational Excellence Director, where he is responsible for the implementation of process improvements in the manufacturing of a wide portfolio ranging from small molecules to ATMPs with special focus on digitalization & automation.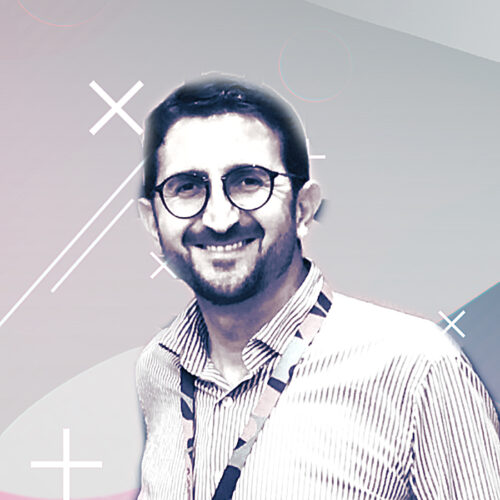 Nicola Rutigliani holds a Master's Degree in Pharmaceutical Chemistry from the University of Bari "A. Moro" and a specialization in "Industrial Pharmaceutical Technologies" from the University of Rome "La Sapienza". Before joining Merck in 2014, he worked for different CMOs Pharma Companies holding positions in Manufacturing, QC and Project Management. In Merck, he led the Manufacturing Science and Technology department at Bari Site, dealing with commercial products Life Cycle Management, NBEs and Biosimilars Technology Transfer and Process Validation for both F&F and Medical Device areas. Since 2020 he has been working as Senior Project Manager and is leading the start-up phase of the 3 new Fill&Finish manufacturing lines under isolator. He has experience on GMP Manufacturing Process Design & Validation (QbD) for both Stainless-Steel and Single Use Technology.
Over 20 years of greenfield and brownfield validation experience in pharmaceutical, biotechnology, OTC, and nutritional industries.
Cleaning validation experience includes development, validation, and continued process verification (CPV) for equipment used to manufacture small molecule [oral dose (solid and liquid) and parenteral], peptide hormone encased (parenteral), and large molecule (biotech) pharmaceutical, OTC, and nutritional products. Scope of work involved start-up, remediation, legacy process justification, and increasing manufacturing capability. Prepared every type of document related to cleaning validation and have executed every aspect of the cleaning validation process. Successfully defended created and legacy cleaning validation documents, programs, and concepts in numerous US and OUS regulatory audits.
Experience also includes process validation, equipment qualification (legacy justification and science/risk based), analytical methods and equipment, change management, and risk management.
Successfully managed direct reports and contractors on numerous projects (i.e., new equipment and products, site assessments, periodic reviews, legacy remediation, and campaigning).
Present yearly at numerous cleaning validation, cleanroom, and process validation conferences and webinars.
Dr. Mauro Giusti holds a Master Degree in Chemistry at University of Florence, he is Board Certified by National Chemist association and he is Board certified as Technical Director (Qualified Person) by the Italian Minister of Health.
He joined Eli Lilly at the Italy manufacturing plant site in 1988. Over the 33 years with Eli Lilly, Dr. Giusti has covered several positions within the Lilly Manufacturing organization (Regulatory, Technical Services, Project Management, QC, QA, Production, Technical Director/Qualified Person, Six Sigma, Procurement), dealing both with Lilly manufacturing plants as well as with Contract manufacturing in the Europe/Africa/Asia.
Among the several experiences with Lilly, he has worked both in United States (2.5 yrs, from 1992 to 1994) and in United Kingdom (2.5 yrs, from 1997 to 1999).
From late 2003 to late 2019 he has led the Lilly Italia Tech Serv/Validation and Procurement, contributing to Lilly Italia mission change from Sterile and Oral cephalosporin to Insulin/Biotech products, with implementation of new technologies based on isolators.
In September 2019 he has taken a new role, as Advisor, Site External Network, dealing with external entities linked to the Lilly Sesto Manufacturing site (especially Universities) and leading a Lilly Global project for improvement of technical capabilities in Parenteral Manufacturing.
Currently he is PDA Co- Chair for the Process Validation Interest Group and he is a member of PDA Science Advisory Board (SAB)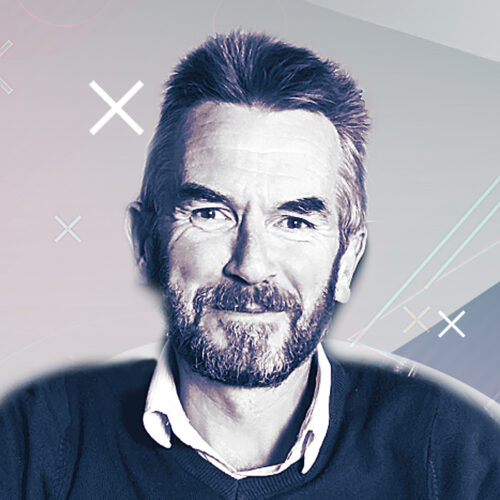 Geoff Smith is Professor of Pharmaceutical Process Analytical Technology in the Leicester School of Pharmacy at De Montfort University (UK). His research group focuses on pharmaceutical applications for impedance/dielectric spectroscopy and terahertz spectroscopy alongside optical techniques such as laser speckle and optical flow. He is responsible for the development of through-vial impedance spectroscopy (TVIS) as a PAT tool for monitoring phase behaviour (ice formation and eutectics), ice interface temperatures, primary drying rates, and end points. More recently, this research has extended to the multiplexing of other PAT systems alongside the TVIS technology, with the addition of near-infrared and Raman spectroscopy.