In preparation for our innovative Respiratory Drugs Hybrid Summit: from Development to Delivery taking place in 13-14 October, we are delighted to introduce this Pre-Event "Teaser" webinar -FREE for all!
With so many challenges to face when bringing respiratory products to market, we are providing an inside-industry look at this important topic with top Pharma, biotech, medical devices manufacturers, regulatory bodies, solution providers and research institutes. This Pre-Event webinar enables you to have a sneak peek at the premier topics from our expert speakers for the main event: 'Respiratory Drugs Hybrid Summit' on 13-14 October, 2022.
EVERYONE IS WELCOME AS WE HAVE 500 SEATS. DON'T MISS THIS PRE-EVENT TEASER AND NETWORK WITH THE INDUSTRY LEADERS!
The Research Center for Pharmaceutical Engineering (RCPE) is a global leader in pharmaceutical engineering sciences. We help our partners to create and manufacture advanced medicines for patients around the world, through optimising products and processes.
Leveraging the expertise of our unique multidisciplinary team and our state-of-the-art capabilities in modeling, material science, process design, quality assurance and control, we redefine current thinking in the field of healthcare offering cutting-edge, scientific solutions tailored to customer needs.
RCPE's services encompass the entire value chain of pharmaceutical product development: continuous API synthesis, advanced formulations, next-generation manufacturing, and also device design and optimization.
As a non-profit, private company owned by Graz University of Technology (65%), University of Graz (20%) and Joanneum Research GmbH (15%), we link outstanding science, application and industry in a business-oriented approach.
Clear and confident health care decisions begin with questions. At Labcorp, They're constantly in pursuit of answers.
With unparalleled diagnostics and drug development capabilities, they accelerate innovation and provide insight to improve health and improve lives. Whether they're a patient, provider, researcher or in the pharmaceutical industry, they're here for you. More than 70,000 employees strong, they serve clients in more than 100 countries. Labcorp (NYSE: LH) reported revenue of $14 billion in FY 2020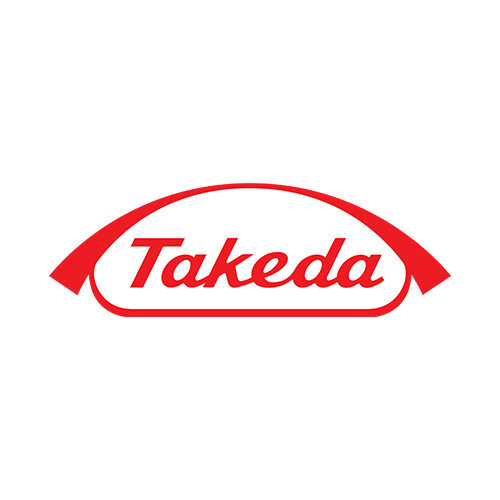 Takeda has been putting patients first for more than two centuries. We are a global, science-driven biopharmaceutical leader with headquarters in Japan and the U.S., guided by our Patient-Trust-Reputation-Business philosophy. This perspective represents who we are and guides how we act, helping us make decisions we can be proud of today and in the future.
As a member of our team, you'll help deliver on our mission to strive for better health and a brighter future for people worldwide through leading innovation in medicine. It's a responsibility that motivates and inspires us all.
You'll find your own professional inspiration at Takeda, in the area that suits your interests and skills. Whether that's R&D, Oncology, Corporate, Manufacturing, Quality, or another business unit, wherever you find yourself at Takeda, you'll enjoy a meaningful career that's making a positive impact on patients, people and the planet.
he University of Nottingham is a pioneering university that transforms the lives of our 45,000 students at our campuses in the UK, China and Malaysia.
St. John's is one of America's leading Catholic universities – recognized for its superb academic programs, diverse student life, BIG EAST excitement and New York vitality.
Founded in 1870 by the Vincentian Community, St. John's is known for giving students the knowledge, skills and confidence to serve others while achieving personal and professional success. Graduates become leaders in their professions, their communities and the world.
With three friendly, residential campuses in New York, St. John's is the perfect choice for an affordable, high-quality private education. Our campus community is diverse and supportive. Our singular approach to education academic study, service opportunities and real-world experience with one of the most far-sighted global studies programs of its kind.
SPONSORS
Our unique conference sponsorship packages offer you the chance to showcase your products, services, or solutions directly to a targeted audience of industry executives who need them. If you are interested in seeing our detailed sponsorship packages, please contact our Sponsorship team: [email protected]

CONFERENCE PLATFORM
HOPIN
Network one-on-one over live video.
"Connect" and exchange virtual business cards for following up later.
Join breakout sessions and participate in groups.
Watch keynote presentations on stage, send chat messages, fill out polls, and explore interactive expo areas.