In preparation for our exciting Client Onboarding and Digital Identity Summit for Financial Institutions taking place in 12-13 September, we are delighted to introduce this pre-event "teaser" webinar – free for our clients!
With so much interest and importance around this topic, we are providing an inside-industry look at the subject with top financial institutes, fintech's, solution/service providers and regulatory bodies. This pre-event webinar enables you to have a sneak peek at the premier topics from our revered speakers for the main event: 'Client Onboarding and Digital Identity Summit for Financial Institutions'.
I started my professional career as a project manager, first in leading consulting companies and then in Komerční Banka (KB), focusing on managing the development of the bank's key front-office system and the implementation of major regulatory and operation projects. As part of my involvement in the agile perimeter, I moved to the role of product owner for the KYC area, where I am responsible for the initial review of the entire KB client portfolio and at the same time for continuous introduction, maintenance and development of functional principles, processes and applications' support for the entire KYC area (i.e. client on-boarding and review, quality assurance and off-boarding) , successful fulfillment of regulatory and SG requirements and functional management of the complete KYC life cycle of each client in KB.
I am currently responsible for KYC Quality control, assurance and reportings in Komerční banka. Komerční banka is a bank in the Czech Republic, part of the Société Générale Group. I started my professional career in Société Générale in France/ Paris in the International marketing department. After I joined Komerční banka – first in Corporate and municipal banking department, after in Marketing as Senior segment manager in Corporate, Top Corporations and Municipalities covering segment strategies, media marketing communication and various innovation projects (also international). I continued in KB also in KYC Program for Société Générale group as Reponsible banker and later as Product owner and Chapter leader.
Clare Rowley is the Head of Business Operations at the Global Legal Entity Identifier Foundation (GLEIF). Prior to working with GLEIF, Ms. Rowley worked at the United States Federal Deposit Insurance Corporation where she led technology initiatives improving bank resolution programs and contributed to research on subprime mortgages. Ms. Rowley is a CFA® charterholder and holds a MS in Predictive Analytics from Northwestern University.
InnoValor creates value through digital innovation. We develop software to make our society safer and better.
Through our software we create impact: we are the international market leader for mobile identity verification with our award-winning product ReadID, used by governments, banks, trust service providers and insurance companies. It helps prevent fraud and simplifies mobile onboarding of customers.
With our fast-growing international team of developers, strategists, consultants, researchers, ethical hackers, and security engineers, we work on solid, groundbreaking and socially relevant solutions that increase the digital trust and agility of organisations.
InnoValor was founded end of 2013 by former employees of the ICT research institute Novay.
Suresh Sankaran took over as the Head of Model Risk & Governance at Metro Bank, where he oversees all aspects of model risk and other risk-related governance. He advises on factors that senior management and Board should collectively consider when overseeing the bank's model governance and risk management framework and policies.
Prior to this, he was with Kamakura Corporation as Chief Risk Officer, where he was responsible for driving forward key aspects of a niche advisory services function; developing a trusted advisor role and ensuring all work undertaken is of the highest quality; for winning new business; and for developing a talented and expanding team.
Before Kamakura, Suresh was the Principal Operations Officer for the International Finance Corporation, part of the World Bank Group, where he worked with the private sector and with governments of developing economies to develop risk infrastructure in these countries. Prior to that, he managed consulting services with Fiserv Inc., for Europe, Middle East, & Asia, was with ABN-AMRO as Regional Risk Manager, and with HSBC as Regional MIS Co-ordinator. He started his career with KPMG as a Consulting Manager.
Suresh has over 30 years' experience in the realm of strategic consulting, compliance, audit, and risk management. He has held leadership roles managing several facets of risk management, most notably credit, liquidity, and balance sheet management.
Suresh has advised banks, governments, and other financial services organisations on all facets of risk management and has acted as a second pair of eyes to assure the soundness and financial sustainability of client portfolios.
Suresh is a ranking Chartered Accountant, and holds a Bachelor's degree in Finance & Accountancy. He has diverse interests including Indian Classical Music, Skydiving, P G Wodehouse, and Pink Floyd.
Shufti Pro is a SaaS company providing fully automated KYC and AML solutions like KYC to verify the end-users of a business, KYB to verify business, AML to perform background checks but this all can be achieved using one single API so our solution is easy enough for any business to integrate with their existing system using a simple to implement
RESTful API. The company offers a multi-layered risk cover against digital identity fraud, money laundering and terrorist financing.
Know Your Customer (KYC) Services include face verification, document verification, Video-interview KYCm, address verification, 2-factor authentication, consent verification, and Biometric Sign-in through facial recognition. All the verifications are performed in less than 30 seconds and the services are available in 230+ countries and territories supporting 150+ languages. Moreover, Shufti Pro performs AML screening of individuals and businesses against 1700+ watchlists leaving no room for fin crime.
Shufti Pro offers hybrid solution as well that uses a combination of artificial intelligence and human intelligence to enable automated identity verification in a seamless manner. It deployed 900+ business models to develop enhanced AI for highly efficient identity verification results achieving the accuracy of 98.67%
Shufti Pro is the only one in this space who not only provides SaaS solutions but also an on-premises solution to some large enterprises in the world including payment gateways and banks, where their data is stored only on their own servers and no data is sent to the internet or any other party whatsoever.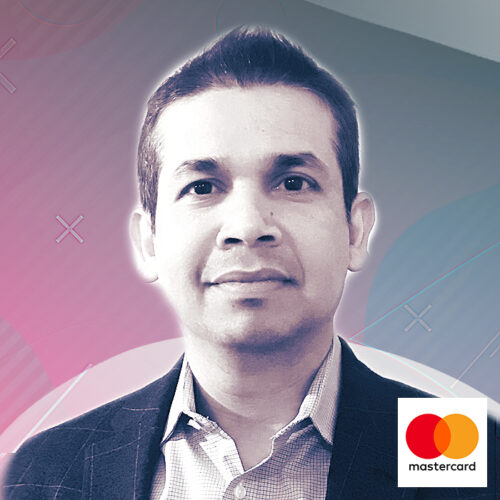 Prashant Sharma is VP of Digital Identity Product at Mastercard and primarily responsible for setting product vision, strategy and product roadmap. He has been with Mastercard for over 13 years in different areas including digital identity, acceptance, digital payments and technology. Prior to Mastercard, Prashant Sharma worked as a technology consultant in telecom and airline domain.
Harry Weber-Brown is the Chief Executive for TISA Digital. He is responsible for managing TISA's digital portfolio that includes spearheading the development of a Digital Identity scheme for Financial Services, which will enable the consumer to set up a reusable identity to interact with their financial products. The other main program Harry focuses on is Open Finance that enables consumers to make better financial decisions by having a consolidated view of their savings, investments and other accounts in one place.
He has also managed identity projects including a European Commission funded project that focused on opening bank accounts across European borders, using Digital Identity, delivered through the eIDAS framework.


CONFERENCE PLATFORM
HOPIN
Network one-on-one over live video.
"Connect" and exchange virtual business cards for following up later.
Join breakout sessions and participate in groups.
Watch keynote presentations on stage, send chat messages, fill out polls, and explore interactive expo areas.