PVC 360: Compounding, Processing and Recycling Hybrid Summit – This conference was produced with a main focus on information sharing and industry discussion, catering exclusively to industry leaders and decision-makers. Experts from the fields of Polyvinyl chloride technologies, development and integration of new compounds, plastic formulation, extrusion technology, production/processing, advanced composite materials, recycling, regulations and other related areas, will be present.
This cutting-edge conference will focus on the latest developments and trends in the Plastic industry. Speakers will present current innovations and advancements in PVC technology, touching on many important industry topics such as; new developments of additives, new challenges in the processing of PVC products, innovative raw materials, best compounding and extrusion practices, advanced technologies in PVC manufacturing, new solutions in chemical recycling, improvements in PVC properties using a composite of plant fibres, antimicrobial technology in PVC Formulations, achieving PVC sustainability, and updated eco design requirements for bioplastics.
We understand that companies may have different travel policies, and potential countrywide travel restrictions, so in order to prevent limitations on attendance, we will be holding this conference in a hybrid format. Attendees will network with participants at our breath-taking venue in Frankfurt, but with our virtual platform, the conference will be available to attend online via a web browser or suitable IOS and Android applications. All presentations and Q&A sessions will be conducted in real-time.
Don't forget to mark March 23-24, 2023 in your calendar!
With the current global environment in mind, we have taken every step to ensure the safety of our clients and we welcome you to the beautiful city of Frankfurt for our PVC 360: Compounding, Processing, and Recycling Hybrid Summit.
CONFERENCE LEARNING POINTS
Advanced Formulation
Improving Competitiveness of PVC Production
New Bio-Based Compounds in PVC
Characterisation of PVC Based Nanocomposites
Advanced Methods in The Suspension Process
Construction Solutions to Improve the Energy Efficiency
Using of Enzymes for Recycling
Reducing Toxic Emissions in Chemical Recycling
Introduction of Recycling into the Technological Process
Plastics converters are the heart of the plastics industry, manufacturing plastics products for a wide range of industrial and consumer markets.
The European plastics industry makes a significant contribution to the welfare in Europe by enabling innovation, using resources efficiently and allowing for climate friendly solutions.
More than 1.6 million people are working in around 50,000 small and medium sized companies companies of the converting sector, creating a turnover of around 280 billion € annually.
Deloitte drives progress. Our firms around the world help clients become leaders wherever they choose to compete. Deloitte invests in outstanding people of diverse talents and backgrounds and empowers them to achieve more than they could elsewhere. Our work combines advice with action and integrity. We believe that when our clients and society are stronger, so are we.
Deloitte refers to one or more of Deloitte Touche Tohmatsu Limited ("DTTL"), its global network of member firms, and their related entities. DTTL (also referred to as "Deloitte Global") and each of its member firms are legally separate and independent entities. DTTL does not provide services to clients. Please see www.deloitte.com/about to learn more.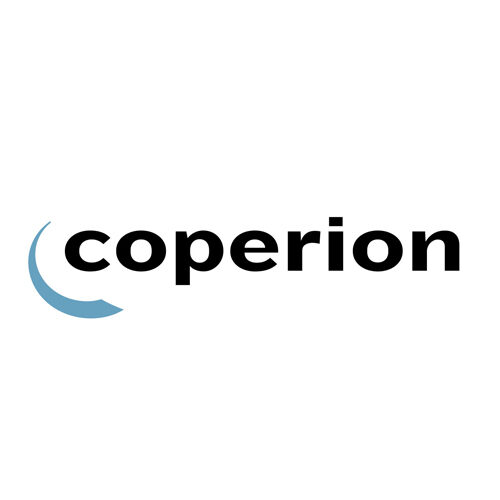 Coperion is the worldwide market and technology leader in compounding & extrusion, feeding and weighing, materials handling and service - and a partner for global corporations and small to medium-sized enterprises in the plastics, chemicals, food and minerals industries.
As an integrated technology provider, we use our comprehensive system and process expertise to implement individual solutions for compounding technology and bulk materials handling for our customers. This covers the full added value chain of the production process from consultation and planning, through engineering, process optimization, manufacturing, delivery, installation and commissioning through our worldwide service network.
We are a world-leading modern, contemporary university and have fostered a dynamic and agile culture where great decisions are made at all levels each day. We have exceptional levels of student satisfaction, undertake world-class research with impact and our enterprising approach along with a commitment to raising aspirations and innovation is making a real and sustainable difference to our students, staff, partners and society on a global stage.
With a history spanning over 140 years, Tarkett is a worldwide leader in innovative flooring and sports surface solutions, with net sales of more than € 2.8 billion in 2021. Offering a wide range of products including vinyl, linoleum, rubber, carpet, wood and laminate flooring, artificial turf and athletics tracks, the Group serves customers in over 100 countries across the globe. Tarkett has 12,000 employees and 34 industrial sites, and sells 1.3 million square meters of flooring every day, for hospitals, schools, housing, hotels, offices, stores and sports fields. Committed to change the game with circular economy and to reducing its carbon footprint, the Group has implemented an eco-innovation strategy based on Cradle to Cradle® principles, fully aligned with its Tarkett Human-Conscious Design® approach.
A leader in the development, production and supply of specialty chemicals, SONGWON's products touch your life every day, everywhere. Since 1965, we've been driving innovation, partnering for progress and paving the way for a better more sustainable tomorrow with 360° customized solutions.
Headquartered in South Korea, SONGWON is the 2nd largest manufacturer of polymer stabilizers worldwide. With Group companies and world-class manufacturing facilities across the globe, we are dedicated to providing customers in over 60 countries with high-performance products that meet their individual needs and the best levels of service.
Omya is a leading global producer of industrial minerals – mainly derived from calcium carbonate, dolomite and perlite – and a worldwide distributor of specialty chemicals.
The company provides a wealth of innovative product solutions that contribute to its customers' competitiveness and productivity in multiple industries such as Construction, Paper & Board, Polymers, Food and Personal & Home Care. Omya further provides Environmental Solutions targeting the agriculture, water and energy markets. Founded in 1884 in Switzerland, Omya has a global presence extending to more than 160 locations in over 50 countries with 9,000 employees.
As a result of cooperation with trading partners worldwide Omya is able to offer not only calcium carbonate fillers & coating pigments, but also chemical raw materials, intermediates & specialty products for virtually any application.
J-Tec Material Handling is your process partner for solids and liquids handling.
Our material handling and process engineering solutions are provided to leading players in the chemical and food industries all over the world. We design, supply, build and maintain processing systems for high quality powder, pellets and liquids. J-Tec delivers complete turnkey and greenfield plants as well as single process lines, with a focus on the following niche markets: Infant Nutrition, Snacks & Baked Food, Food Ingredients, PVC Processing and Plastic Compounding.
Granulous is the next generation of Biocomposites, Made from waste that doesn't turn into waste! Made from Brewers spent grains Into a plastic alternative material as a plug and play solution for the injection moulding industry.
From the waste of just 16 beers we have enough spent grain to create 1kg of Granulous. Cheers!
Granulous has been specifically engineered to be completely home compostable! If it gets lost from the waste system and finds itself in nature it will break down into worm food leaving behind zero micro plastics.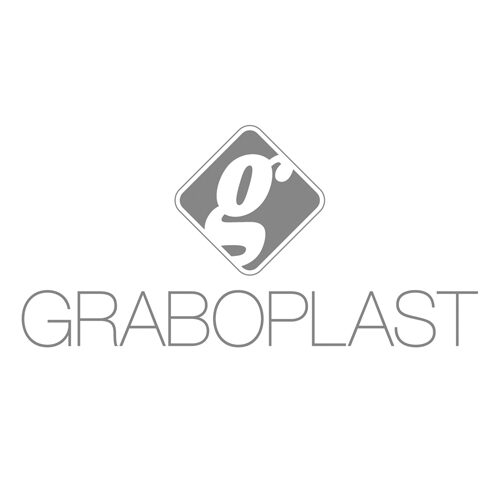 Graboplast Padlógyártó Zrt. having a past of more than 100 years.
During its more than 115 years of its existence, Graboplast has become a leading special floor manufacturing company.
The Hungarian owned group of companies has four factories at three sites in Győr, Kecskemét and Tatabánya, and more than 90% of their incomes derive from export markets.
The products of Graboplast are made with most advanced technologies and are exported by the company employing nearly 650 heads to more than 100 countries of five continents.
The range of products made by Graboplast has significantly changed during the recent decade, and now the Company concentrates on special floors of high benefits developed in-house such as commercial, show, sports and vehicle floors in addition to the manufacture of residential floors.
We make every effort to offer high quality, to meet the special demands and to be competitive.
We offer a number of sponsorship options designed to meet your strategic goals. If you are interested in seeing our detailed sponsorship packages, please contact our sponsorship team sponsorship@innovatrix.eu