Respiratory Drugs Hybrid Summit: from Development to Delivery – This conference was designed with a primary focus on knowledge exchange, catering exclusively to industry leaders and decision-makers. Experts in the fields of Drug Delivery Technologies, Respiratory Pharmacology, Inhalation Devices, Outsourcing, Inhalation Product Development and Manufacturing, Equipment, Inhaled Formulation Science, Regulations and many other related areas will be in attendance.
This cutting-edge conference will focus on the latest developments and trends in the Pharma industry. With the pharmacological and biotechnical markets constantly changing and evolving, our expert speakers will address the challenges that can be faced, and cover a wide range of topics, such as: Novel technologies for pulmonary & nasal delivery, Innovative Development of Inhalation devices, Dry-powder Inhalers (DPIs) and Metered-dose inhalers (MDIs), Model Validation, Pharma 4.0, Digitalization, Smart and Digital Inhalers and Sustainable Manufacturing.
Become a part of this unique event with great opportunities for both live and virtual meetings. It is our goal to provide a platform that reaches the largest possible audience and promotes effective networking for our attendees. We understand that companies have different travel policies and potential travel restrictions, so in order to prevent limitations on attendance, we will be holding this conference in a hybrid format.
We will be waiting for you in the beautiful city of Munich on 13th – 14th October, 2022!
CONFERENCE LEARNING POINTS
Updates in Regulations
Smart and Digital inhalers
Design & Functionality in DPI/MDI/Generic Products
Micronization: of The API/Drug
Continuous Improvement of Extractable & Leachable
Manufacturing of delivery devices
Requirements for Single-Dose Reusable Inhalers
Development of OINDPs
Overcoming key formulation challenges for small molecules
Clear and confident health care decisions begin with questions. At Labcorp, They're constantly in pursuit of answers.
With unparalleled diagnostics and drug development capabilities, they accelerate innovation and provide insight to improve health and improve lives. Whether they're a patient, provider, researcher or in the pharmaceutical industry, they're here for you. More than 70,000 employees strong, they serve clients in more than 100 countries. Labcorp (NYSE: LH) reported revenue of $14 billion in FY 2020.
St. John's is one of America's leading Catholic universities – recognized for its superb academic programs, diverse student life, BIG EAST excitement and New York vitality.
Founded in 1870 by the Vincentian Community, St. John's is known for giving students the knowledge, skills and confidence to serve others while achieving personal and professional success. Graduates become leaders in their professions, their communities and the world.
With three friendly, residential campuses in New York, St. John's is the perfect choice for an affordable, high-quality private education. Our campus community is diverse and supportive. Our singular approach to education academic study, service opportunities and real-world experience with one of the most far-sighted global studies programs of its kind.
AstraZeneca is a global, science-led biopharmaceutical company that focuses on the discovery, development and commercialisation of prescription medicines.
Our Purpose is to push the boundaries of science to deliver life-changing medicines. We believe the best way we can achieve our Purpose is to put science at the centre of everything we do. Science defines who we are. It is why we come to work every day and is part of our DNA. But this is only half of the story. We know that we do not have all the answers. We want to share ideas because we believe it results in better medicines. We want the way we work to be inclusive, open and collaborative. This approach runs through all that we do.
We focus on three main therapy areas – Oncology, Cardiovascular & Metabolic Disease (CVMD) and Respiratory – and we are also selectively active in the areas of autoimmunity, neuroscience and infection. To put ourselves in the best position to push the boundaries of science, we seek to leverage our combination of capabilities, which encompass both small molecules and biologics, and include immunotherapies and developing innovative delivery devices that can offer choice to patients. These are reinforced by a strong focus on personalised healthcare capabilities, which aim to match medicines only to those patients who will benefit from them. Our teams also work alongside the world's leading academic and biotech research institutions to stimulate innovation and evaluate emerging technologies such as Modified RNA and CRISPR genome editing.
AstraZeneca operates in over 100 countries and its innovative medicines are used by millions of patients worldwide. For more information, visit www.astrazeneca.com
The Research Center for Pharmaceutical Engineering (RCPE) is a global leader in pharmaceutical engineering sciences. We help our partners to create and manufacture advanced medicines for patients around the world, through optimising products and processes.
Leveraging the expertise of our unique multidisciplinary team and our state-of-the-art capabilities in modeling, material science, process design, quality assurance and control, we redefine current thinking in the field of healthcare offering cutting-edge, scientific solutions tailored to customer needs.
RCPE's services encompass the entire value chain of pharmaceutical product development: continuous API synthesis, advanced formulations, next-generation manufacturing, and also device design and optimization.
As a non-profit, private company owned by Graz University of Technology (65%), University of Graz (20%) and Joanneum Research GmbH (15%), we link outstanding science, application and industry in a business-oriented approach.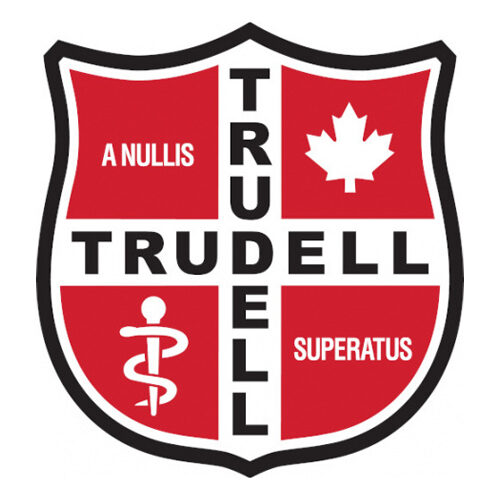 We are leaders in designing and manufacturing the highest quality aerosol drug delivery and lung health devices for the management of respiratory conditions.
We supply the pharmaceutical and health care industry with branded and custom respiratory medical devices and solutions to help ease the burden that respiratory challenges bring to patients and their caregivers.
Our innovation focus is to develop products that improve patient outcomes and contribute to health system savings overall.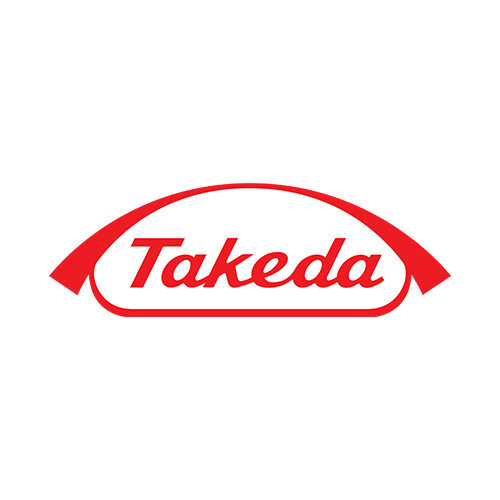 Takeda has been putting patients first for more than two centuries. We are a global, science-driven biopharmaceutical leader with headquarters in Japan and the U.S., guided by our Patient-Trust-Reputation-Business philosophy. This perspective represents who we are and guides how we act, helping us make decisions we can be proud of today and in the future.
As a member of our team, you'll help deliver on our mission to strive for better health and a brighter future for people worldwide through leading innovation in medicine. It's a responsibility that motivates and inspires us all.
You'll find your own professional inspiration at Takeda, in the area that suits your interests and skills. Whether that's R&D, Oncology, Corporate, Manufacturing, Quality, or another business unit, wherever you find yourself at Takeda, you'll enjoy a meaningful career that's making a positive impact on patients, people and the planet.
Hall Analytical Laboratories Limited are a contract analytical laboratory specialising in Mass Spectrometry.
Our skill within the Mass Spectrometry field has allowed us to support clients within a wide range of market sectors including Pharmaceuticals, Tobacco, Next Generation Nicotine products, Consumer products, Polyurethane Foam, Agrochemicals, Persistent Organic Pollutants and much more.
Our approach to supporting clients is simple and well defined - understand your needs and exceed your expectations.
We pride ourselves in not just delivering data but using our extensive understanding of chemistry, chromatography and mass spectrometry combined with our understanding of your application to provide you with answers.
The University of Nottingham is a pioneering university that transforms the lives of our 45,000 students at our campuses in the UK, China and Malaysia.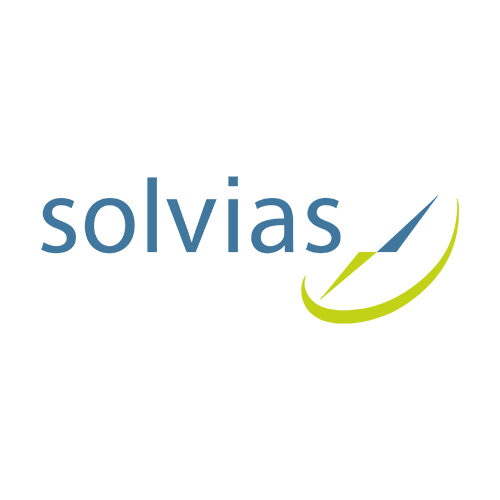 Solvias is a world leader in contract research, development and manufacturing with headquarters in Kaiseraugst near Basel, Switzerland. Their highly qualified employees deliver unrivaled expertise, service and value to customers in the pharmaceutical, biotech, medical device and cosmetic industries.
Their laboratories operate to the highest standards and in accordance with ISO, GMP, GLP and FDA regulations. Drawing on a proven 20-year track record of scientific excellence, they provide integrated services to develop, analyze and test a wide range of biological and chemical substances, enabling our customers to bring safer and better products to the market faster.
Chiesi is an international company originated in Parma, with 85 years of experience and a strong focus on research, development, production and commercialization of innovative therapeutic solutions in the Respiratory, Neonatology, Rare Diseases and Special Care Therapeutic Areas. We are value-oriented, passionate, supportive and a global family with nearly 6.000 employees and 29 affiliates who have a real impact on people's lives in 90 countries around the world. With a turnover of nearly €2 billion sales, we are among the top 50 pharmaceutical companies in the world.
Chiesi is the largest global pharmaceutical Group to be awarded B Corp Certification, a recognition of high social and environmental standards. We want to use business as a force for good and create a positive impact on people, environment and community.
Jazz Pharmaceuticals plc (Nasdaq: JAZZ), is a global biopharmaceutical company whose purpose is to innovate to transform the lives of patients and their families. We are focused on developing life-changing medicines for people with serious diseases—often with limited or no options—so they can live their lives more fully. By transforming biopharmaceutical discoveries into novel medicines, we are working to give people around the world the opportunity to redefine what's possible – to make the "small wins" big again.
Founded in 2003 and headquartered in Dublin, Ireland, Jazz Pharmaceuticals has a significant corporate presence in Palo Alto, CA, Philadelphia, PA and Oxford, England, with manufacturing facilities in Ireland and Italy. We maintain a highly collaborative culture where employees focus on how they can be successful and accomplish positive results by exemplifying the company's core values: integrity, collaboration, passion, innovation and the pursuit of excellence.
Together, we are more than 3,100 experts, analysts, specialists, advocates, scientists and professionals all with diverse backgrounds and perspectives. Working together, we are proud to support patients, innovate and bring new medicines to market.
Boehringer Ingelheim is working on breakthrough therapies that transform lives, today and for generations to come. As a leading research-driven biopharmaceutical company, the company creates value through innovation in areas of high unmet medical need. Founded in 1885 and family-owned ever since, Boehringer Ingelheim takes a long-term perspective. More than 52,000 employees serve over 130 markets in the three business areas, Human Pharma, Animal Health, and Biopharmaceutical Contract Manufacturing.
Proveris helps pharmaceutical companies developing orally inhaled and nasal drug products (OINDPs) reach the market sooner, saving significant time and money.
Proveris believes that developing effective OINDP products requires in-depth knowledge and expertise to understand and control the complex relationships among drug delivery devices, formulations, and human usage that drive product performance. Proveris believes that applying intelligent automation technology, modern data analysis, and proven experimentation techniques leads directly to superior product knowledge and to successful therapies reaching patients far sooner than possible any other way. For more than 20 years, Proveris has worked closely with pharmaceutical companies, device suppliers, contract development, research, and manufacturing organizations, and global regulatory agencies who believe in this focus to elevate the standards in the industry and deliver effective therapies.
Proveris does extensive product testing to understand the challenges of developing OINDP products and successfully bringing them to market. By working in its own laboratory and with a broad range of industry influencers, Proveris has unique knowledge and experience in synthesizing the complexities of OINDPs to deliver value-oriented solutions to its customers.
Through its patented Proveris by Design™ process, Proveris identifies the human usage performance of an OINDP according to current FDA and ICH guidelines for in vitro testing. Proveris assists with pump, valve, and device selection to optimize effective drug delivery, develops testing strategies, conducts method development studies, and delivers and maintains instruments needed for research and on-going quality assurance testing.
At Berry Global Group, Inc. (NYSE:BERY), we create innovative packaging and engineered products that we believe make life better for people and the planet. We do this every day by leveraging our unmatched global capabilities, sustainability leadership, and deep innovation expertise to serve customers of all sizes around the world. Harnessing the strength in our diversity and industry leading talent of 47,000 global employees across more than 300 locations, we partner with customers to develop, design, and manufacture innovative products with an eye toward the circular economy. The challenges we solve and the innovations we pioneer benefit our customers at every stage of their journey.
MET knowledgeably, reliably and effectively answers your medical device testing and packaging testing needs. At MET we know about medical devices, we understand your product performance requirements and regulatory environment.
MET has successfully delivered design validation services in: Africa, Asia, Australasia, Europe and the USA. During 2014 we have effectively supported clients from 16 countries. Our process begins with understanding your device and carrying out a risk analysis. This information is combined with the 'product claims' to develop a design validation testing plan which is then efficiently implemented providing the data to support your product launch.
The variety of tests we offer has steadily grown to include many physical tests and chemical analyses. The devices we test are many and varied: dispensing systems, medical carts and trolleys, implants, face masks, just about everything.

VENUE
NH München Messe
Eggenfeldener Str. 100, 81929 München, Germany
More details:
+ 49 (89) 993450
groups.nhmuenchenost@nh-hotels.com