The market share of electric drives continues to rise significantly across all vehicle segments, especially in non-road mobile machinery or industrial vehicles. Regulatory affairs and social concerns to cut CO2 emissions have made the future widespread use of zero-CO2 solutions inevitable for OEMs and end users and hence, are moving towards electrification.
After the success of our zero-emission NRMM events in 2021 and 2022, we are electrified to bring our '3rd Design and Development of Zero-Emission Off-Highway Machinery Hybrid Summit' #DZOM to the USA on Dec 7-8, 2023 in the beautiful city of Chicago, Illinois.
This conference was established to give enterprises a platform to cement their presence in the industry by exchanging their experience and opinions and by providing a space for solution providers to network with the OEMs and discuss the current trends and challenges to reduce their collective carbon footprint via various conference sessions including an interactive panel discussion, case studies, etc.
The event will cover the latest developments and trends in electric Off-Highway machinery and industrial vehicles. What challenges are OEMs facing towards the move to electrification? What can be the impact of new regulations on product development? Innovative trends in batteries and charging infrastructure; How to overcome the challenges associated with the design of fuel cell powered powertrain through hardware-in-the-loop (HIL) techniques and other model-based methodologies? A deep insight into thermal management solutions, hydraulic systems, electric drive-trains, E-drive components, hydrogen technologies, and alternative fuel solutions are the topics to name a few but don't lay stagnant with.
Come and join us in the vibrant city of Chicago on Dec 7-8 this year to get more in-depth insights into the industry from top-notch R&D professionals, VPs, CTOs, technical/engineering directors, senior engineers, and many more affiliated to off-highway machinery-producing companies, research institutes, agriculture/construction/mining companies, and regulatory bodies.
CONFERENCE LEARNING POINTS
Sustainable Roadmap Towards Zero Emissions
Updates on the latest emissions legislation
Advanced Battery Thermal Management
Hydrogen as an alternative for zero-emission off-highway
machinery
Hydraulic systems for electrically powered machinery
Development of charging infrastructure carbonized power options for zero-emission off-highway machinery
Holistic approach towards effective and cost-efficient
electrification
At Cummins, we empower everyone to grow their careers through meaningful work, building inclusive and equitable teams, coaching, development and opportunities to make a difference. Across our entire organization, you'll find engineers, developers, and technicians who are innovating, designing, testing, and building. You'll also find accountants, marketers, as well as manufacturing, quality and supply chain specialists who are working with technology that's just as innovative and advanced. From your first day at Cummins, we're focused on understanding your talents, current skills and future goals – and creating a plan to get you there. Your journey begins with planning your development and connecting to diverse experiences designed to spur innovation. From our internships to our senior leadership roles, we attract, hire and reward the best and brightest from around the world and look to them for new ideas and fresh perspectives. Learn more about #LifeAtCummins at cummins.com/careers.
Yanmar is a Japanese diesel engine, heavy machinery and agricultural machinery manufacturer founded in Osaka, Japan in 1912. Yanmar manufactures and sells engines used in a wide range of applications, including seagoing vessels, pleasure boats, construction equipment, agricultural equipment and generator sets. It also manufactures and sells, climate control systems, and aquafarming systems, in addition to providing a range of remote monitoring services.
Since its foundation in the year 1864, DEUTZ has stood for pioneering spirit, passion and innovative power. From the time we first invented the internal combustion engine we've been improving it day by day. We are the forerunner in the development of environmentally-friendly and efficient drive technologies. Our customer-specific solutions provide lasting quality and reliable power with economical overall costs. Together with our partners, we are already developing today the technologies for the requirements of tomorrow.
ELEO is a Helmond-based battery technology company on a mission to enable the widespread electrification of industrial applications for a better, cleaner future. To achieve this goal, ELEO utilizes cutting-edge technology and a unique modular approach to offer our customers complete plug & play battery systems optimized for maximum performance, safety, and lifespan.
Alamo Group is a global leader in the design and manufacture of high quality agricultural equipment for farms and ranches and infrastructure maintenance equipment for governmental and industrial markets. Our products include truck and tractor mounted mowing and other vegetation maintenance equipment, street sweepers, leaf vacuums, snow removal equipment, excavators, vacuum trucks, forestry equipment, chippers, and other industrial equipment, agricultural implements and related after-market parts and services. The Company was founded in 1969 though some of our member companies have been in business over 100 years. We currently produce and assemble products in 32 principal facilities worldwide in the United States, England, France, Canada, Australia, The Netherlands and Brazil. Our corporate offices are located in Seguin, Texas. Alamo Group went public in 1993 and since 1995 has been listed on the New York Stock Exchange as ALG
Although Komatsu started marketing its products in the 1960's in the United States, our North American operations were established in 1970 with a fresh vision for the industry. Our goal was to become more than just a supplier of superior construction equipment. We made a commitment to become a trusted partner that could provide ongoing support to every customer. Today, Komatsu America is the second-largest, fully-integrated manufacturer and supplier of construction equipment in North America with a reputation for reliability that's second to none. We have built a network of manufacturing plants and parts depots with approximately 2000 employees who manufacture many units in the United States to serve this market. Komatsu America Corp. manufactures and markets a full line of integrated construction equipment from the smallest compact construction size to the largest mining size. Our product line includes hydraulic excavators, wheel loaders, crawler dozers, off-highway trucks, and motor graders. All KAC groups are supported by Komatsu Parts and Service and can be financed through Komatsu Financial.
Bosch Rexroth is a leading provider of automation solutions for industrial and mobile applications. Our innovative products and services enable our customers to move everything that needs to be moved with ease and efficiency, helping them to win in their respective industries. We are a company that is helping to pave the way for the future. With our focus on digital innovation, sustainability, and our own people, we are not just moving things – we are moving industries to make our planet a better place.
CARB is charged with protecting the public from the harmful effects of air pollution and developing programs and actions to fight climate change. From requirements for clean cars and fuels to adopting innovative solutions to reduce greenhouse gas emissions, California has pioneered a range of effective approaches that have set the standard for effective air and climate programs for the nation, and the world.
Mission
CARB's mission is to promote and protect public health, welfare, and ecological resources through effective reduction of air pollutants while recognizing and considering effects on the economy. CARB is the lead agency for climate change programs and oversees all air pollution control efforts in California to attain and maintain health-based air quality standards.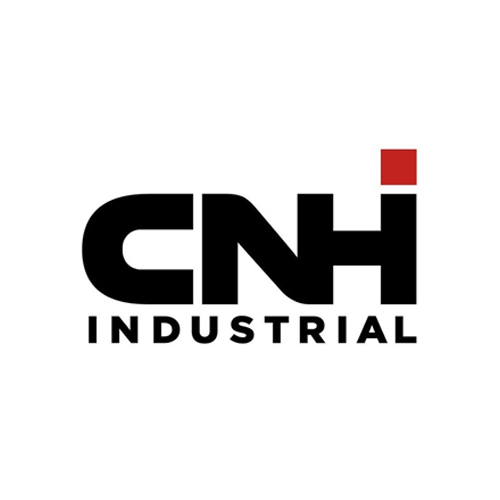 CNH Industrial (NYSE: CNHI / MI: CNHI) is a global capital goods company specializing in equipment and services for Agriculture and Construction. The Company operates commercially through its brand portfolio which includes Case IH, New Holland Agriculture, STEYR, CASE and New Holland Construction Equipment. We sustainably advance the noble work of agriculture and construction workers.
Danfoss Power Solutions is a world-class provider of mobile hydraulic and electrification products and solutions. It's not just our name. It's what we do! Providing power to transform the world in an energy-efficient and sustainable way!
We provide electronic controls, HMI and telematics monitoring solutions for on- and off-highway vehicle OEMs. Our solutions reduce total cost of ownership (TCO), improve productivity, increase safety and connectivity, expand functionality and simplify ease-of-use. We offer dedicated teams of experts and complete flexibility in development to fit your needs.
PowerCell develops and produces hydrogen electric fuel cell stacks and systems with a uniquely high power density, targeting applications in the aviation, marine, power generation, off-road and on-road segments. PowerCell products run on pure or reformed hydrogen and generate electricity and heat without any other emissions than water. Our technology combines high efficiency with compact design, and contributes to increased energy efficiency and a substantial reduction of emissions regardless of application.
Founded in 1837, John Deere is a world leader in providing advanced products, technology, and services for customers whose work is revolutionizing agriculture and construction. We help our customers push the boundaries of what's possible in ways that are more productive and sustainable to help life leap forward. Our technology-enabled products including John Deere Autonomous 8R Tractor, See & Spray™, and E-Power Backhoe are just some of the ways we help meet the world's increasing need for food, shelter, and infrastructure. We don't just run for some. We Run for All.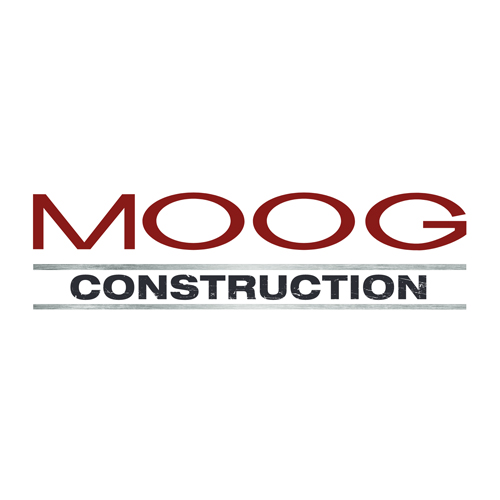 Moog Construction is a new business venture launched by Moog Inc. with intentions of accelerating electrification, connectivity, and automation within the construction industry. Moog Inc. was established in 1951 (NYSE: MOG.A and MOG.B). As a global designer and manufacturer of high-performance motion control products and solutions, Moog Inc. Employs 13,000 experts worldwide. Serving the Construction, Industrial automation, Oil and Gas (POG), Aerospace (aircraft, simulation & test), and many more—we focus on sustainability and social responsibility to innovate and move together into the future.
AEM is the leading organization in North America advancing construction and agriculture equipment manufacturers and their value chain partners in the global marketplace. In enabling growth together, AEM and its members build momentum for the equipment manufacturing industry and the markets it serves.
The Association of Equipment Manufacturers' (AEM) robust history began 125+ years ago from a unique vantage point – its industry segments came together to create a fundamentally more powerful voice and advocate for the off-road equipment manufacturing industry.
For more than a century, the AEM has provided a manufacturer forum for industry- wide action that transcends individual member company size, product line or individual business concerns. Companies participating in AEM work together for the betterment of the industry and public needs, at the state, national, provincial and international levels.
As a world reference in the handling, aerial work platform and earth moving sectors, Manitou Group's mission is to improve working conditions, safety and performance around the world, while protecting people and their environment. Through innovation and by creating value for its stakeholders, the group affirms its ambition to always do better, to be a driver of change, and to contribute to moving the world.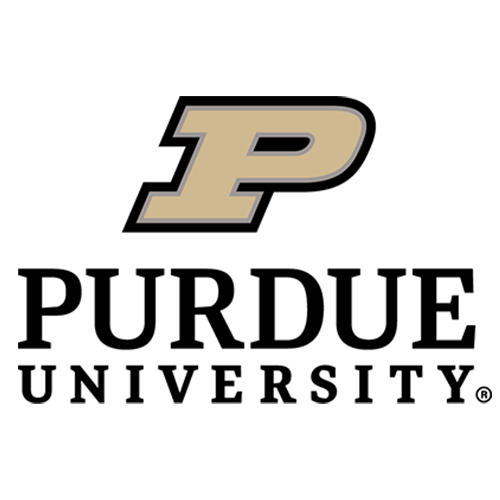 Purdue University is a public land-grant research university in West Lafayette, Indiana, and the flagship campus of the Purdue University system. The university was founded in 1869 after Lafayette businessman John Purdue donated land and money to establish a college of science, technology, and agriculture in his name.
Pratt Miller is a groundbreaking engineering and product development company. Our winning roots in motorsports enable us to deliver ingenious solutions to our clients' most challenging problems — and wildest ideas. That history enables our team of highly adaptive innovators to apply speed, agility and engineering expertise to every project, swiftly transforming what's possible in our clients' industries — taking what they do to the next level and changing their world for the better.
THE FUTURE OF FARMING: Solectrac Electric Tractors are the clean, quiet, zero-emission alternative to
diesel tractors. Our tractors can be charged by renewable energy, like wind and solar, and provide all the
power of a comparable diesel tractor.
Volvo Construction Equipment (Volvo CE) is a global leader in construction solutions, delivering premium products and services that combine power and performance with a more sustainable way of working. We are a company driven by people and together we have a purpose: To build the world we want to live in. Founded in 1832 and with a distribution network across every major market, our many dedicated experts around the world are fulfilling our shared purpose through a focus on sustainability, electromobility and services. As well as our expanding range of electric machines and charging solutions, Volvo CE provides industry-leading haulers, loaders, excavators and much more, all built to suit the demands of our customers' varied construction and infrastructure needs. Volvo CE benefits from being connected to the Volvo Group, which also offers trucks, buses, power solutions for marine and industrial applications, financing and services that increase our customers' uptime and productivity.
Founded in 1943, XCMG is one of the World's Top 3 construction machinery manufacturers. XCMG is dedicated to providing excellent construction equipment solutions and services for customers. In 2023, XCMG will focus on the comprehensive transformation and upgrading of high-end, intelligent, green, service-oriented, and internationalized industries and solidly help our customers succeed.
As a world reference in the handling, aerial work platform and earth moving sectors, Manitou Group's mission is to improve working conditions, safety and performance around the world, while protecting people and their environment. Through innovation and by creating value for its stakeholders, the group affirms its ambition to always do better, to be a driver of change, and to contribute to moving the world.
JCB is one of the largest privately owned engineering and manufacturing companies in the UK and the World's third largest manufacturer of construction machinery. With a global presence and manufacturing facilities on 4 continents, we employ over 15,000 people worldwide and produce over 300 different products. With a trusted brand that is synonymous with world class innovation. Our team design and build machines for hard work and reliability, using only the most advanced technology and techniques. We produce a broad spectrum of machines from 800kg to nearly 50 tonnes for markets including traditional construction through to defence, waste recycling and agriculture. JCB's success is built upon constant customer focus and innovation in everything we do. Always looking for a better way.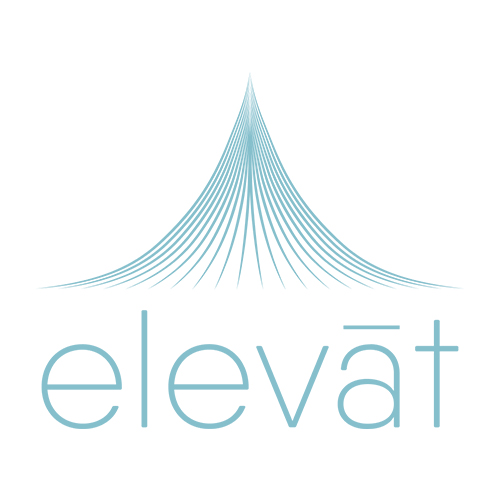 Elevāt is an Industrial IoT company focused on connecting the industrial world. Elevāt specializes in connecting fleets of machines, and enabling the flow of data between operators, distributors, OEMs. Elevāt enables your business ecosystem to compete more effectively in the rapidly evolving global market. Elevāt continues to build out a high-value portfolio of turnkey Industrial IoT solutions; including Edge, Core, & Aftermarket Parts & Services. Elevāt connects supply chains and entire partner ecosystems, enabling real-time data-driven decision making across company boundaries. The Elevāt solution aligns suppliers, OEMs, and distributors so that operators have exactly what they need – when they need it. It is no longer sufficient to simply have the highest-quality or best-performing machine. Going forward, world class companies must deliver the most intelligent machines. Access to the elevat solution takes only seconds, and the entire system has been designed from the ground up with usability as its core tenet. Companies can jump right in and take full advantage of the platform across their entire user base without any development, training, or instruction required. All of the elevat user interfaces are optimized for full web, tablet, and mobile form factors providing complete access from anywhere at anytime
Batteries and Charging Infrastructure

"Good composition of speakers, content was also good with fantastic interaction" –
Anders Hedqvist
Head of Strategic Projects
Epiroc
"I really enjoyed the conference because it was aligned with the activities we have to do to achieve carbon neutrality" –
Xavier Hamel
Product Manager
KUBOTA EUROPE S.A.S
"The presentations were wonderful; it was a great learning experience for me" –
Rahul Madhavan
Director – Sustainability, E-Mobility & Decarbonisation
HITACHI

VENUE
InterContinental Chicago Magnificent Mile
505 N. Michigan Avenue,
Chicago, IL 60611
Book your room