The market share of electric drives continues to rise significantly across all vehicle segments, especially in non-road mobile machinery or industrial vehicles. Regulatory affairs and social concerns to cut CO2 emissions have made the future widespread use of zero-CO2 solutions inevitable for OEMs and end users and hence, are moving towards electrification.
After the success of our zero-emission NRMM events in 2021 and 2022, we are electrified to bring our '3rd Design and Development of Zero-Emission Off-Highway Machinery Hybrid Summit' #DZOM to the USA on Dec 7-8, 2023 in the beautiful city of Chicago, Illinois.
This conference was established to give enterprises a platform to cement their presence in the industry by exchanging their experience and opinions and by providing a space for solution providers to network with the OEMs and discuss the current trends and challenges to reduce their collective carbon footprint via various conference sessions including an interactive panel discussion, case studies, etc.
The event will cover the latest developments and trends in electric Off-Highway machinery and industrial vehicles. What challenges are OEMs facing towards the move to electrification? What can be the impact of new regulations on product development? Innovative trends in batteries and charging infrastructure; How to overcome the challenges associated with the design of fuel cell powered powertrain through hardware-in-the-loop (HIL) techniques and other model-based methodologies? A deep insight into thermal management solutions, hydraulic systems, electric drive-trains, E-drive components, hydrogen technologies, and alternative fuel solutions are the topics to name a few but don't lay stagnant with.
Come and join us in the vibrant city of Chicago on Dec 7-8 this year to get more in-depth insights into the industry from top-notch R&D professionals, VPs, CTOs, technical/engineering directors, senior engineers, and many more affiliated to off-highway machinery-producing companies, research institutes, agriculture/construction/mining companies, and regulatory bodies.
CONFERENCE LEARNING POINTS
Sustainable Roadmap Towards Zero Emissions
Updates on the latest emissions legislation
Advanced Battery Thermal Management
Hydrogen as an alternative for zero-emission off-highway
machinery
Hydraulic systems for electrically powered machinery
Development of charging infrastructure carbonized power options for zero-emission off-highway machinery
Holistic approach towards effective and cost-efficient
electrification
Terex is a global manufacturer of materials processing machinery and aerial work platforms. We design, build and support products used in construction, maintenance, manufacturing, energy, recycling, minerals and materials management applications. Certain Terex products and solutions enable customers to reduce their environmental impact including electric and hybrid offerings that deliver quiet and emission-free performance, products that support renewable energy, and products that aid in the recovery of useful materials from various types of waste. Our products are manufactured in North America, Europe, Australia and Asia and sold worldwide. We engage with customers through all stages of the product life cycle, from initial specification and financing to parts and service support.
Yanmar is a Japanese diesel engine, heavy machinery and agricultural machinery manufacturer founded in Osaka, Japan in 1912. Yanmar manufactures and sells engines used in a wide range of applications, including seagoing vessels, pleasure boats, construction equipment, agricultural equipment and generator sets. It also manufactures and sells, climate control systems, and aquafarming systems, in addition to providing a range of remote monitoring services.
For the past six decades, LiuGong has learned, adapted and grown into an established name in machinery. Started in 1958, LiuGong brought the first modernized wheel loader to China in 1966, eventually expanding to 19 different product lines today. Learning on the way that every challenge no matter how small, no matter how difficult, is a chance for LiuGong to grow and improve. The continuous strive to rise to new challenges has lead LiuGong to work in the harshest of environments from the blazing heat of the Sahara to the unrelenting cold of the Antarctic and everything in between. More than just functionality, LiuGong focuses on the needs and wants of our customers. LiuGong understands that great machines have to be intuitive and ergonomic to allow for projects to get started quickly and run smoothly.
Attention to quality and the ability to get the job done has made LiuGong synonymous with reliability. With 20 manufacturing facilities, over 17000 employees, 5 R&D bases as well as 17 regional parts centers, LiuGong stays at the forefront of technology, production and supply logistics..
The Ahern Family of Companies incorporates 20 brands with a focus on the construction sector.
Specializing in high reach equipment, the Ahern companies provide a comprehensive offering to our customer base, including equipment sales and rentals, manufacturing, spare parts, financing, education, engineering and transportation.
Hydrogen Europe is the leading organization representing European based companies and stakeholders that are committed to moving towards a (circular) carbon neutral economy.
With more than 400+ members, including 25+ EU regions and 30+ national associations, we encompass the entire value chain of the European hydrogen and fuel cell ecosystem. Our vision is to propel global carbon neutrality by accelerating European hydrogen industry and we are the industrial key partner of the Clean Hydrogen partnership.
Bosch Rexroth is a leading provider of automation solutions for industrial and mobile applications. Our innovative products and services enable our customers to move everything that needs to be moved with ease and efficiency, helping them to win in their respective industries. We are a company that is helping to pave the way for the future. With our focus on digital innovation, sustainability, and our own people, we are not just moving things – we are moving industries to make our planet a better place.
CARB is charged with protecting the public from the harmful effects of air pollution and developing programs and actions to fight climate change. From requirements for clean cars and fuels to adopting innovative solutions to reduce greenhouse gas emissions, California has pioneered a range of effective approaches that have set the standard for effective air and climate programs for the nation, and the world.
Mission
CARB's mission is to promote and protect public health, welfare, and ecological resources through effective reduction of air pollutants while recognizing and considering effects on the economy. CARB is the lead agency for climate change programs and oversees all air pollution control efforts in California to attain and maintain health-based air quality standards.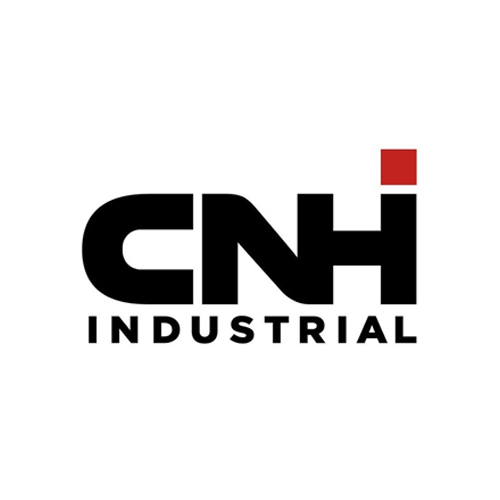 CNH Industrial (NYSE: CNHI / MI: CNHI) is a global capital goods company specializing in equipment and services for Agriculture and Construction. The Company operates commercially through its brand portfolio which includes Case IH, New Holland Agriculture, STEYR, CASE and New Holland Construction Equipment. We sustainably advance the noble work of agriculture and construction workers.
Danfoss Power Solutions is a world-class provider of mobile hydraulic and electrification products and solutions. It's not just our name. It's what we do! Providing power to transform the world in an energy-efficient and sustainable way!
Sandvik is a high-tech and global engineering group offering products and services that enhance customer productivity, profitability and sustainability. They hold world-leading positions in selected areas – tools and tooling systems for metal cutting; equipment and tools, service and technical solutions for the mining industry and rock excavation within the construction industry; products in advanced stainless steels and special alloys as well as products for industrial heating. In 2019, the Group had approximately 40,000 employees and revenues of about 100 billion SEK in more than 160 countries within continuing operations.
Based out of New Jersey, HEVI sells directly to customers in the construction, municipal, waste management, agriculture, and logistics sectors, as well those looking to establish more sustainable operations. With no distributor or middle-man dealer network, we're able to offer competitive pricing, making our range of all-electric heavy equipment a viable and attractive option for all.
Of course, simply selling a sustainable product isn't enough. That's why we also support our local communities by endeavoring to hire locally and contributing to important organizations like Sustainable Jersey. As a sponsor, HEVI has committed to helping New Jersey become a leader in the new frontier of sustainable governance.
Honda Engines manufactures a complete line of small, general purpose engines for commercial, rental industry and consumer applications. Honda engines supply smooth and dependable power for more than 3,000 different product applications, including pressure washers, lawn mowers, and rescue and construction equipment.
AEM is the leading organization in North America advancing construction and agriculture equipment manufacturers and their value chain partners in the global marketplace. In enabling growth together, AEM and its members build momentum for the equipment manufacturing industry and the markets it serves.
The Association of Equipment Manufacturers' (AEM) robust history began 125+ years ago from a unique vantage point – its industry segments came together to create a fundamentally more powerful voice and advocate for the off-road equipment manufacturing industry.
For more than a century, the AEM has provided a manufacturer forum for industry- wide action that transcends individual member company size, product line or individual business concerns. Companies participating in AEM work together for the betterment of the industry and public needs, at the state, national, provincial and international levels.
As a world reference in the handling, aerial work platform and earth moving sectors, Manitou Group's mission is to improve working conditions, safety and performance around the world, while protecting people and their environment. Through innovation and by creating value for its stakeholders, the group affirms its ambition to always do better, to be a driver of change, and to contribute to moving the world.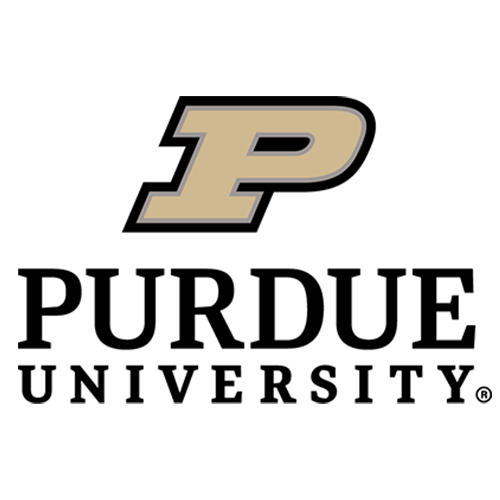 Purdue University is a public land-grant research university in West Lafayette, Indiana, and the flagship campus of the Purdue University system. The university was founded in 1869 after Lafayette businessman John Purdue donated land and money to establish a college of science, technology, and agriculture in his name.
Batteries and Charging Infrastructure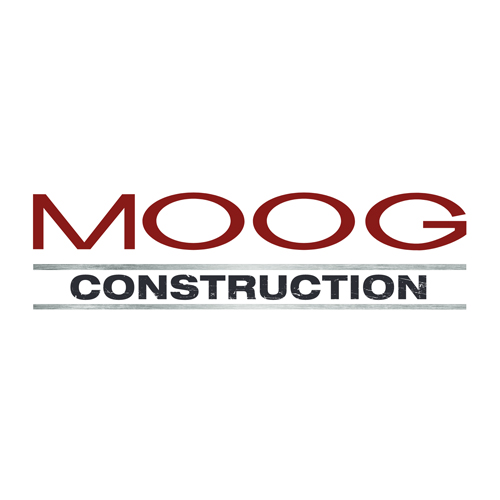 Silver Sponsor
"Good composition of speakers, content was also good with fantastic interaction" –
Anders Hedqvist
Head of Strategic Projects
Epiroc
"I really enjoyed the conference because it was aligned with the activities we have to do to achieve carbon neutrality" –
Xavier Hamel
Product Manager
KUBOTA EUROPE S.A.S
"The presentations were wonderful; it was a great learning experience for me" –
Rahul Madhavan
Director – Sustainability, E-Mobility & Decarbonisation
HITACHI